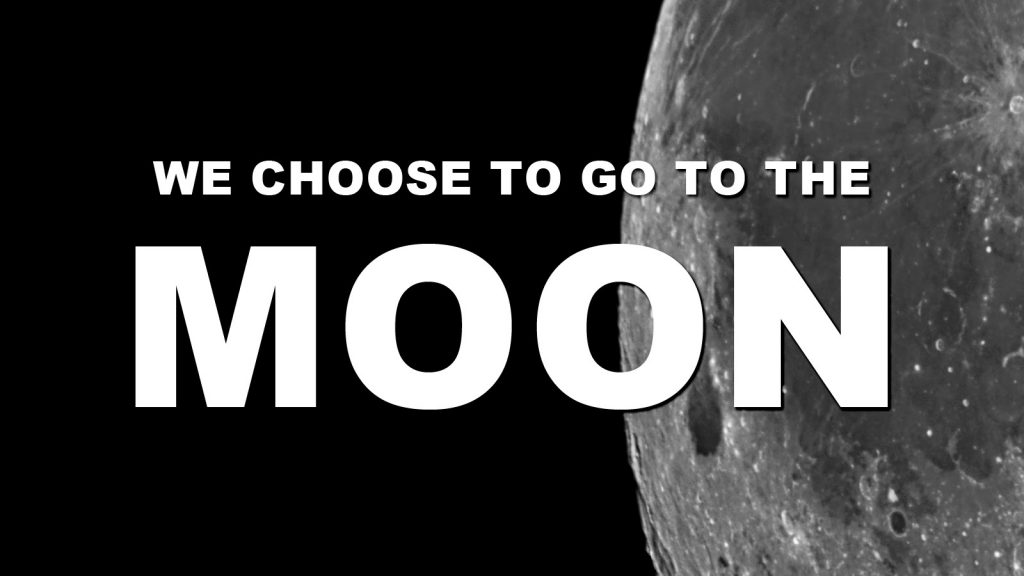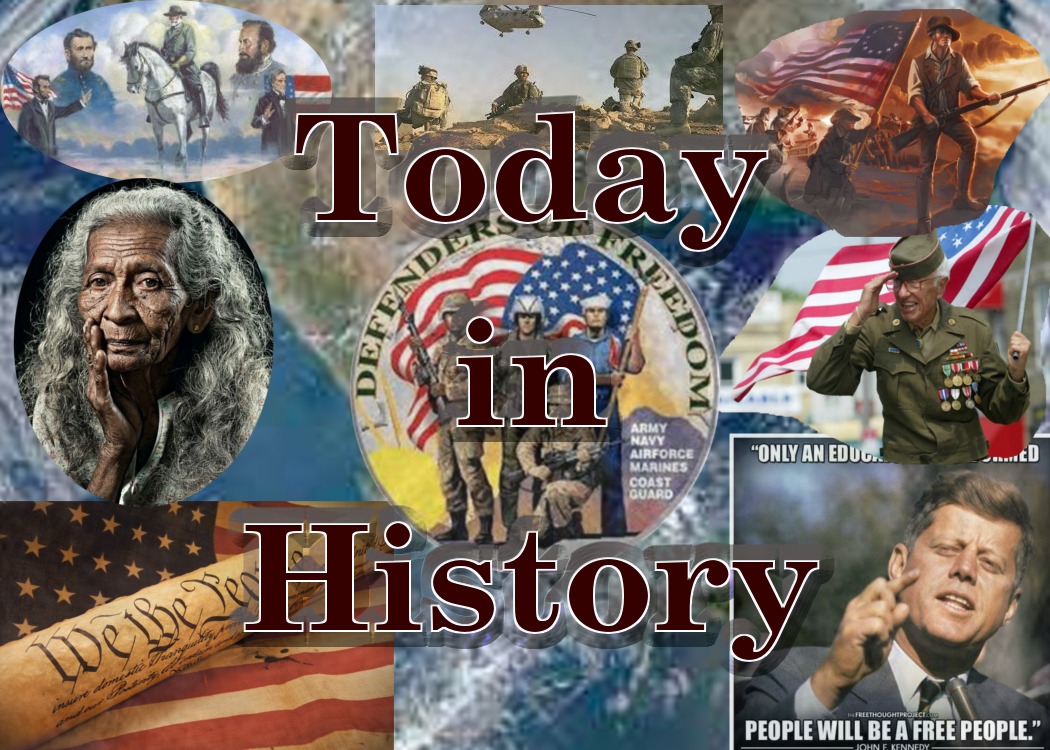 Today in History: September 12, 1962 – Kennedy's "We Go to the Moon" Speech
On September 12, 1962, at Rice University in Houston, Texas, President Kennedy gave his famous "We Go to the Moon" speech. Here at USA-eVote, we realized that with Trump's talk of making the Space Force the newest branch of the military, it was important to remind Americans that Trump is not the first president to realize the seriousness of the "Space Race"
In his 1962 speech, Kennedy reminded us that this country was not built by men who looked forward, not backward. That "[t]hose who came before us made certain that this country rode the first waves of the industrial revolutions, the first waves of modern invention, and the first wave of nuclear power, and this generation does not intend to founder in the backwash of the coming age of space" (Source). During the Cold War, we Americans couldn't take the risk that Communist Russia would make it to space before us. We had no idea what their plans were for space, should they win the race. Kennedy wanted us to be the leading nation in space. He wanted Americans to be the ones to decide if this new sea, as he referred to it, would be a land of peace or a new war zone. Sound familiar?
Again, Kennedy offered up what would become a famous challenge to Americans:
We choose to go to the moon. We choose to go to the moon in this decade and do the other things, not because they are easy, but because they are hard, because that goal will serve to organize and measure the best of our energies and skills, because that challenge is one that we are willing to accept, one we are unwilling to postpone, and one which we intend to win, and the others, too.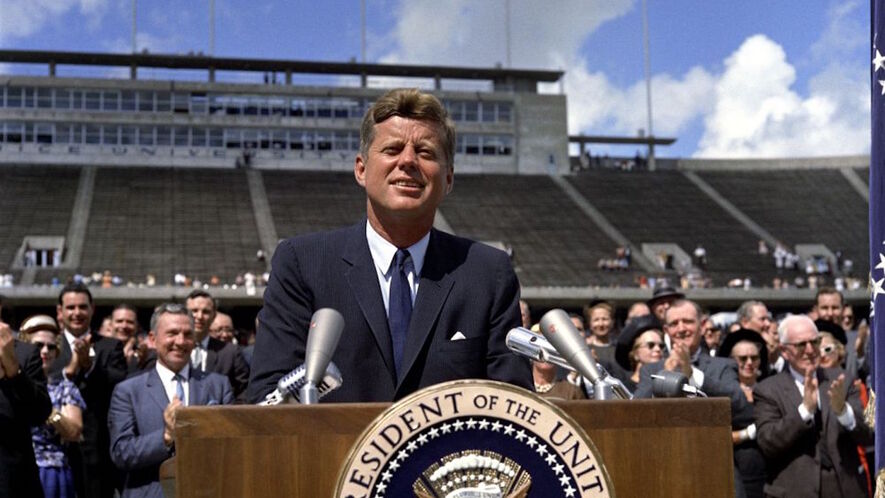 President Kennedy promised Americans that we would not only win the Cold War (something that he saw as moral – aka, a Christian state vs. an atheist one), but we would also win the Space Race.
Today, if you go to any Air & Space museum, you'll see clips of this famous speech, most likely the clip of "We do these things not because they are easy, but because they are hard." Today, we link the success of Space to President Kennedy. But, as he implored of us 56 years ago today, there's more to be done!
He admitted that this was "in some measure an act of faith and vision, for we do not now know what benefits await us," but, he continued, we must be bold. And so we must be today, as well. For, after all, "space is there, and we're going to climb it, and the moon and the planets are there, and new hopes for knowledge and peace are there. And, therefore, as we set sail we ask God's blessing on the most hazardous and dangerous and greatest adventure on which man has ever embarked" (Source).
If Kennedy were alive today, he'd want us to keep up the mission, wouldn't he? He'd want us to be bold and to get the work done.
Speech: We Go to the Moon