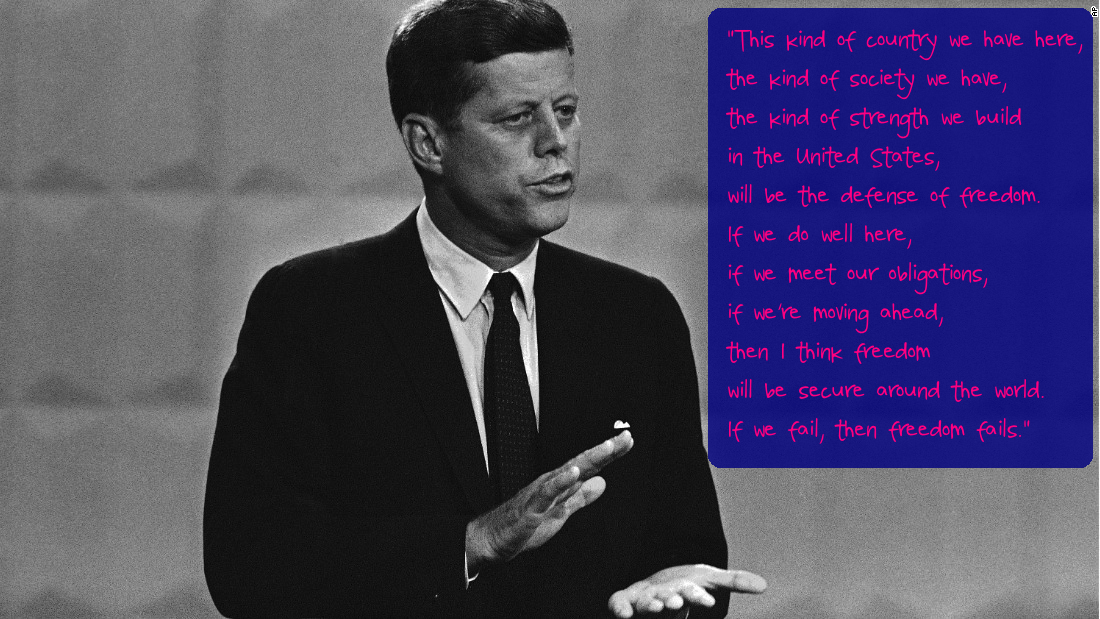 USA Trivia Answer #72
Who said:
"This kind of country we have here, the kind of society we have, the kind of strength we build in the United States, will be the defense of freedom. If we do well here, if we meet our obligations, if we're moving ahead, then I think freedom will be secure around the world. If we fail, then freedom fails."
Answer:
President Kennedy during the first presidential debate (between him and Nixon) on September 26, 1960.