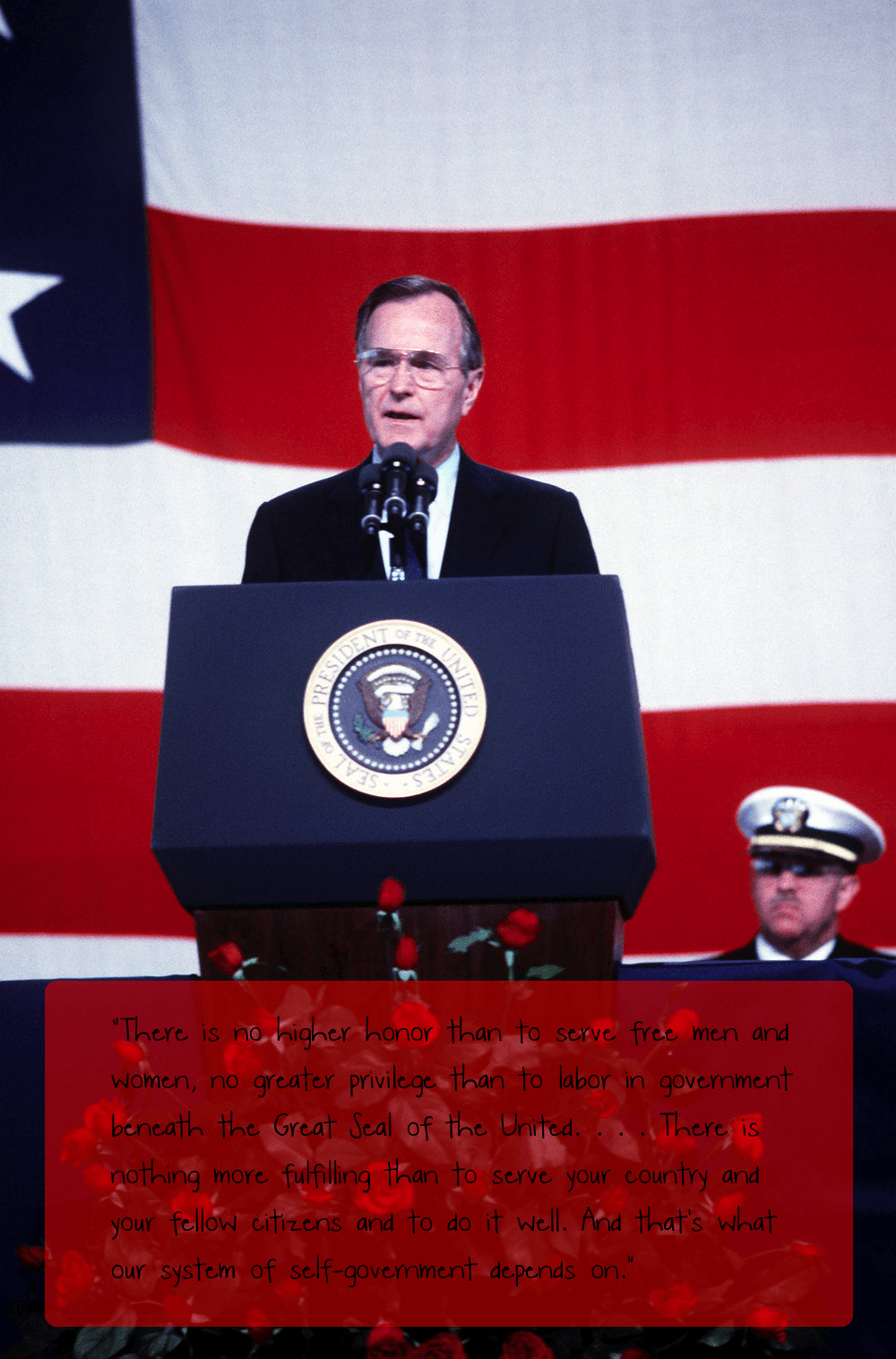 USA Trivia Answer #64
Who said:
"There is no higher honor than to serve free men and women, no greater privilege than to labor in government beneath the Great Seal of the United… . There is nothing more fulfilling than to serve your country and your fellow citizens and to do it well. And that's what our system of self-government depends on."
Answer:
George H.W. Bush at the Address to the Senior Executive Service on January 26, 1989.