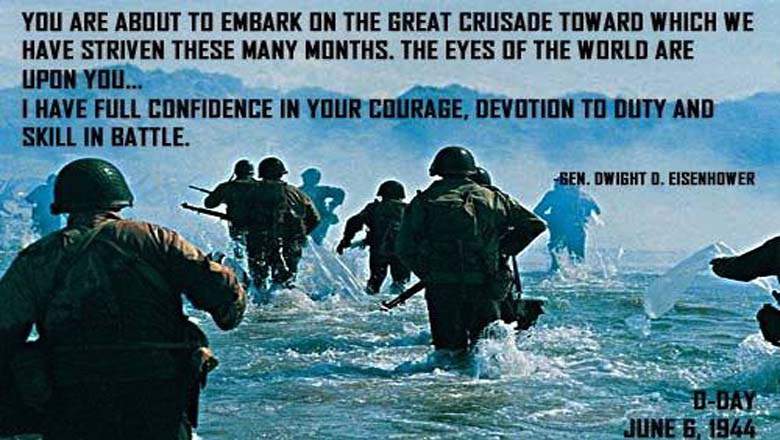 USA Trivia Answer #33
Who said this? And what was the occasion?
"Soldiers, Sailors, and Airmen of the Allied Expeditionary Force: You are about to embark upon the Great Crusade, toward which we have striven these many months. The eyes of the world are upon you."
Answer:
Supreme Allied Commander, General of the Army, Dwight D. Eisenhower in speaking to the troops before their Normandy Invasion (D-Day).