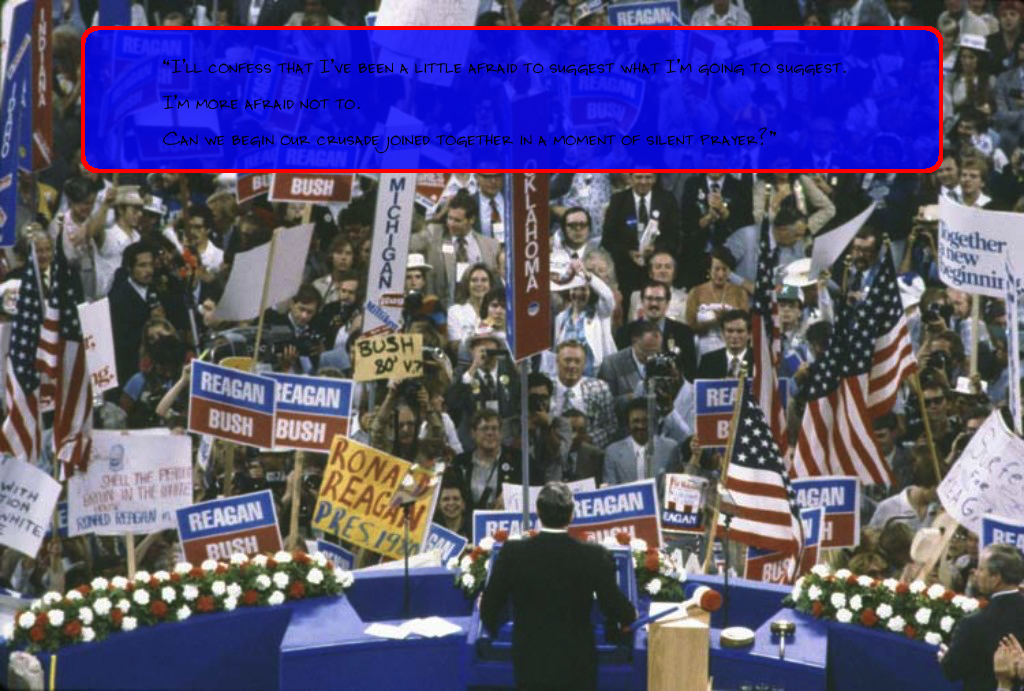 USA Trivia Answer #21
Which President suggested this:
"I'll confess that I've been a little afraid to suggest what I'm going to suggest. I'm more afraid not to. Can we begin our crusade joined together in a moment of silent prayer?"
Answer:
Ronald Reagan in his "The Making of a Great President"speech at the Republican National Convention at the Joe Louis Arena in Detroit, MI on July 17, 1980.