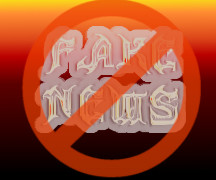 USA-eVote considers this information vital to every American voter. It is the responsibility for every American voter to cast and educated vote. To cast an educated vote every American voter needs to be educated in the science of identifying fake news sites. This video shows one example of foreign involvement in the US election process and how Internet giants who should be taking basic steps to help eliminate foreign influence in the 2020 US election process are placing profit in front of national security. In our book that is treason.
I ran across this ad flooding Facebook. They must have paid Facebook millions to advertise. The average person thinks Facebook screens ads. This shows how they don't. As a matter of fact, Facebook allows some advertisers to hide their identity. But there other ways to research companies. This video shows how the average person can unmask foreign involvement in US elections.
On the other side of the coin, not only is this group trying to sway US elections, they are also collecting donations …. For what??? I am going to leave that up to your imagination.
We need to stop foreign interference like Stop-Republicans.org and the hundreds of other fake news sites.