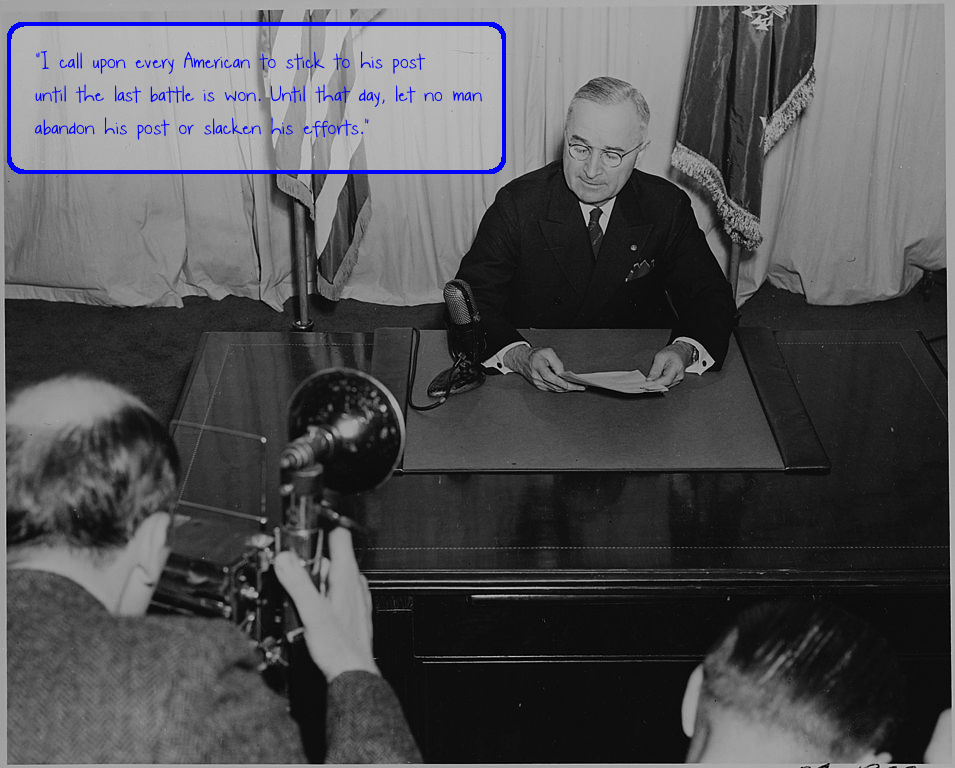 USA Trivia Answer #29
Who said this and what was the occasion?
"I call upon every American to stick to his post until the last battle is won. Until that day, let no man abandon his post or slacken his efforts."
Answer:
33rd President, Harry S. Truman, during his VE-Day announcement on Tuesday, May 8, 1945.