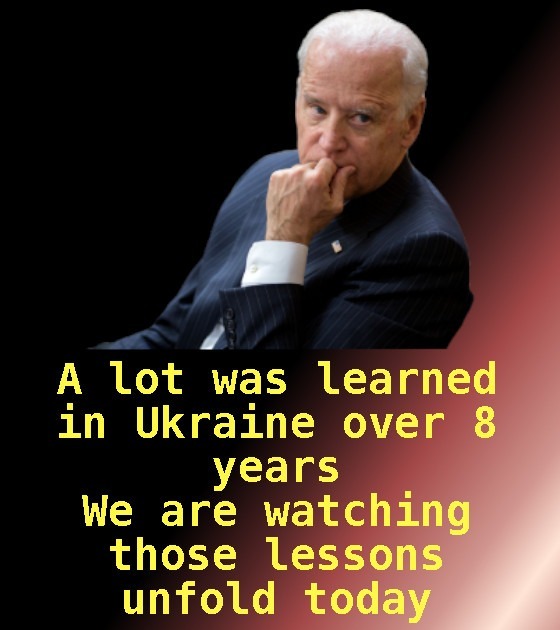 The problem I see with most information on the Internet is a lack of links and evidence to prove their claims are valid. Last year I traced down board members in Burisma to find board members were linked to a number of companies, linked to other companies that led to trails linked to companies registered in countries where it was impossible to obtain any public information. The trail stopped there. Some board members were easily linked to companies in the US where public records show owners, board members and other information. The interesting part of US links showed US businesses were registered under Trust Accounts. You need a court order to see names in Trust accounts. The trial stopped there.
Everyone knows, when you see links to dozens of companies registered in dozens of countries before making its way into the US, someone is hiding something. There is a reason they are trying to create a complicated paper trail and finally hiding behind a Trust account. I was wondering why those links were not investigated and uncovered by the many services and organizations our taxes are paying for. What are they hiding? What are they covering up?
I decided to resurrect that investigation. Where is lead surprised me. The links were much deeper than what I ever suspected.
What we need to do is realize how many people were involved. Once we see who was involved we begin to establish links we never expected to see. Corruption in Ukraine runs long and deep. The people in Ukraine are much like people in the US, always clinging onto the hope someone gets into government and exposes the corruption. That is rare in the US and rare in Ukraine. As soon as we begin to look into the people involved we see two sides to the story. We see a few criminals who made mistakes and have been convicted. We see who they have been working with and get a small glimpse of their organization. We also see the few who stand for justice and how powers in charge go out of their way to persecute and eliminate threats to their lucrative thefts.
May 2014
Within months of his dismissal from the Navy Reserves after testing positive for cocaine, the vice president's son, Hunter Biden, joins the board of Burisma, Ukraine's premier oil and gas company.
Hunter Biden and his associate at a business entity called Rosemont Seneca Partners — where Hunter Biden was a managing partner — both obtained board seats around the same time. According to banking records reviewed by ABC News, Seneca Partners began collecting $166,666 payments each month.
https://abcnews.go.com/Politics/ukraines-2014-revolution-trumps-push-ukrainian-probe-biden/story?id=65811633
Back in 2014, before US media outlets received billions of dollars in government grants, media outlets reported connections between Hunter Biden and Burisma the Ukrainian company surrounded by questions. The fact of the matter is, the media wanted to sell stories to make money, They didn't have a reason to dig deeper and find the connections that were just below the surface. Then came the big shift after 2014 when the majority of US media outlets began working with the left. Here we will see what they missed and do not want reported after the election.
The White House on Tuesday brushed aside questions about whether the involvement of Vice President Joe Biden's son in a Ukrainian natural gas company raised ethical issues at a time when the administration is promoting energy diversity in the country.
https://www.nydailynews.com/news/politics/white-house-denies-conflict-hunter-biden-article-1.1791465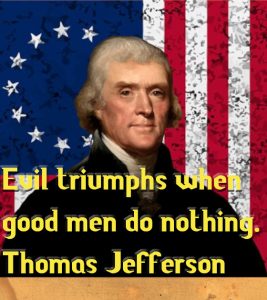 The Obama administration relied on covering up facts and didn't expect anyone to dig into the issues at hand. Measures were taken to hide funds, create scapegoats, and of course rely on plausible deniability. It was risky but who was going to uncover their underground operations.
Burisma, founded by Mykola Zlochevsky in 2002, started gas production in 2006 and holds 35 licenses for hydrocarbon production in Ukraine's main oil and gas basins. Ukraine has lots of coal, but is not blessed with oil and gas reserves.
https://www.reuters.com/article/us-usa-trump-whistleblower-burisma-factb-idUSKBN1W91UG
We begin by looking into the characters involved, who they are, and what their background is. Corruption is business as usual in Ukraine. Based on that fact, there must have been a reason for people in the US to get knee deep in that cesspool. There are only two reasons. Get in to expose the corruption or take advantage of the easy money. Events since 2014 tell us it is more than evident high profile US politicians were not getting mixed up with organized crime in Ukraine to help the people in Ukraine or expose that corruption. If they weren't working against the corruption in Ukraine, they were working with those corrupt figures for monetary gain and finding out how they were able to infiltrate government on all levels. Ukraine became a classroom for US politicians.
Office of the Prosecutor General of Ukraine and National Anti-Corruption Bureau of Ukraine (NABU) have conducted in total 15 investigations on Burisma's owner Zlochevsky.[44] In 2016, former Prosecutor General Yuriy Lutsenko accused Burisma subsidiaries of conspiracy and tax evasion of about one billion hryvnias (US$70 million) in 2014–2015, but later during investigation subsidiaries of Burisma were not mentioned.[45] Tax audit of Esko-Pivnich by the State Fiscal Service found some violations in 2016. As a result, 50 million hryvnias (US$1.9 million) of additional taxes was paid to eliminate criminal charges.
https://en.wikipedia.org/wiki/Burisma
Tax evasion is always the first step to bring down organized crime. History in the US shows how a small number of honest, trustworthy people in the right place were able to bring down organized crime by exposing unexplained income and apply a few laws from the tax code. A handful of people in Ukraine followed the same system. But when back taxes were paid, the charges were dropped. Burisma was taken to court over $70 million in back taxes and settled for a one time payment of $1.9 million. And they say crime does not pay. A small fee to pay for a company making billions. That $1.9 million was little more than cheap insurance.
Zlochevsky
Business
In 2002, he co-founded the largest independent oil and natural gas company Burisma Holdings with Ukrainian businessman Mykola Lisin [uk].[5][6] Through his sole ownership of Cyprus-registered Burisma Holdings, he owns the Ukrainian gas and oil producers Aldea, Pari, Esko-Pivnich, and the First Ukrainian Petroleum Company and the investment group Brociti Investments.[7][8][9]
Governmental posts
Zlochevsky served as Ecology and Natural Resources Minister during most of the first cabinet of Mykola Azarov,[1] and during both the later part of Azarov's first government and all of Azarov's second government, he served as deputy secretary on National Security and Defense Council (NSDC) of the President of Ukraine Viktor Yanukovych.[1]
Investigations into Burisma and Zlochevsky
In 2012, Viktor Pshonka,[a] the Ukrainian prosecutor general, began investigating Burisma Holdings owner, Zlochevsky, over allegations of money laundering, tax evasion, and corruption during 2010–2012.[15][16]
https://en.wikipedia.org/wiki/Mykola_Zlochevsky
It should really raise a number of red flags when the Ecology and Natural Resources Minister buys billion dollar companies. Nothing short of an inside job. Here in the US we would call that a conflict of interests. We see news stories about top level politicians purchasing stock in companies days before those companies are provided with lucrative government contracts often times accompanied by billions in government grants. In Ukraine it is a little different. People are used to seeing top level government officials taking advantage of their position. In Ukraine that is expected and people feel there is little anyone can do about it. Ukraine is less than one generation from living in a communist society where government corruption is not questioned. There are a few people in Ukraine with a vision of what a government should be and how to obtain that dream. Then we have to question why VP Biden took such an interest in Ukraine's new government and why millions of US dollars were pumped into Ukraine's elections. Once we examine the relationships US government officials established with the people they worked to elect, we can see ties between the US, Ukraine, other countries, and why we see changes in the US we are watching unfold in 2021.
Zlochevsky hired Hunter Biden. As we've seen, Zlochevsky faced tax issues with Ukraine. Zlochevsky had connections in the Ukrainian government we need to look into.
Zlochevsky served as Ecology and Natural Resources Minister during most of the first cabinet of Mykola Azarov. Who is Mykola Azarov?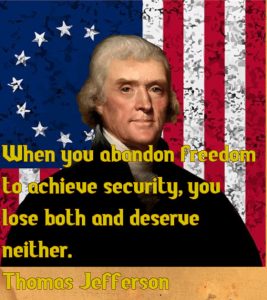 Mykola Azarov
Mykola Yanovych Azarov (Ukrainian: Мико́ла Я́нович Аза́ров; Russian: Никола́й Я́нович Азaров, romanized: Nikolay Yanovich Azarov; né Pakhlo; Cyrillic: Пахло; born 17 December 1947) is a Ukrainian politician who was the Prime Minister of Ukraine from 11 March 2010 to 27 January 2014. He was the First Vice Prime Minister and Finance Minister from 2002 to 2005 and again from 2006 to 2007. Azarov also served ex officio as an acting Prime Minister in the First Yanukovych Government when Viktor Yanukovych ran for president at first and then upon resignation of his government.
As Head of State Tax Administration
Azarov was a long-term (1996–2002) head of the State Tax Administration.[8][11] During this period tax inspections were used to limit the freedom of the press in Ukraine.of 12 January 2015, Azarov has had an Interpol Red Notice issued,[46] along with ex President Viktor Yanukovych and former Minister of Finance Yuriy Kolobov,[47] on charges of 'Misappropriation, embezzlement or conversion of property by malversation, if committed in respect of an especially gross amount, or by an organized group.'[48]
Since 3 July 2014 Azarov is in the international wanted list for abuse of power.
https://en.wikipedia.org/wiki/Mykola_Azarov
It took years for Zlochevsky to face tax charges because Zlochevsky worked with Azarov the head of the State Tax Administration. In Azarov's later years as head of the State Tax Administration, Zlochevsky was purchasing key oil companies in Ukraine. Zlochevsky purchased major Ukrainian companies for pennies on the dollar when Azarov was Prime Minister and Finance Minister from 2002 to 2005 and again from 2006 to 2007. Zlochevsky was protected from prosecution while Azarov was Prime Minister of Ukraine from 11 March 2010 to 27 January 2014. Needless to say, Zlochevsky had very high connections.
Since 3 July 2014 Azarov is in the international wanted list for abuse of power.
Why did it take until 2014 for charges to be leveled on some of those key figures in the Ukrainian government? There was a revolution in Ukraine from 2013 to 2014 when the old corrupt powers were replaced by new government officials. The thing is, who were those new officials, who backed the take over, and were the new leaders more reliable than the old leaders?
Later we will cover timelines in Ukraine and main characters involved. Biden was vice president from 2008 to 2016. During those years VP Biden was the lead man in Ukraine, helping to shape its new government after gaining freedom from Russia. In his infinite wisdom VP Biden envisioned a transition government in Ukraine consisting of a blend of socialism and democracy. Keep in mind, Biden and the US government never had plans of introducing any form of a republic in Ukraine. In a republic the people elect leaders and those leaders take orders and direction from the people. In a democracy, the people elect leaders they assume are smart enough to lead and people agree to follow orders from those leaders. Then there was the socialist-democracy Biden and others in the US government wanted to experiment with and Ukraine was the lab rat.
We also have to realize, when Ukraine won its independence, there was not a bank in the world willing to borrow money to purchase the companies previously owned by the state with the threat of Russia marching in and taking Ukraine back along with all the land and companies. We still see that lingering threat in 2021.
Biden's plan was simple. Those purchases needed cash funds. A handful of US businesses had enough cash for a sizable down payment, but not enough to cover the full purchase price. Those companies needed some sort of guarantee. Billions of dollars in US funds for defense were one part of the formula. Another aspect was made up of promises for a quick and lucrative return on their investment, One plan fit all the aspects American companies were looking for.
The US government needed money, a lot of money, and fast. The US government had a list of investors they felt were useful with an almost unlimited amount of funds and a plan to get those investors to play ball. Of course the government had a list of organized crime into drug dealing, prostitution, human trafficking, and other crimes. They had tons of money and in this computer age, laundering that money was proving almost impossible. The simple solution. Work with key politicians to invest that money into legitimate companies where they can launder future funds at a fraction of the cost.
With a constant supply of crime funds, US and other major companies received the guarantee on their investment they were looking for. Organized crime received their guarantee when Ukraine's government was represented by a number of officials from organized crime syndicates occupying keys roles in government. We've looked at a few of those positions. It would take much more time and many more pages to look at key roles in the Ukrainian government and those connections to organized crime. Here we will take a look at a few of those key figures and their history. We could choose any number of officials in Ukraine. But one of the main questions in the US today is, where did that connection with socialism come from. Here we will take a look at one of the key figures with a deep connection to socialism with ties to key figures in the US and Ukraine.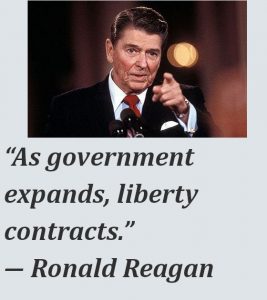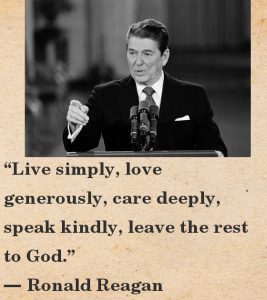 Andriy Parubiy
The Deputy Speaker of Ukraine's parliament, Andriy Parubiy, who had been the co-founder of the Nazi-inspired Social Nationalist Party of Ukraine, met in Washington on Wednesday, February 25th, with members of the U.S. House and Senate who support his request that the U.S. Government donate weapons to his virtually bankrupt Government. Parubiy also visited with the Pentagon. Weapons are needed by his Government because his Government is engaged in a civil war against the residents in the area of Ukraine that had voted 90% for the former Ukrainian President, Viktor Yanukovych, whom Parubiy himself (when he was called "the Mayor of Maidan") led to overthrow in a violent February 2014 coup.
http://rinf.com/alt-news/editorials/top-ukrainian-nazi-visits-u-s-congress-pentagon-seeks-weapons-ukraine/
The US needed someone with experience in successfully over throwing a government Someone they could trust and control. Parubiy was that figure.
Andriy Parubiy
In the years leading up to the Ukrainian independence in 1991 Parubiy was an independence activist and was arrested for organizing an unsanctioned rally in 1989.[7] In 1991 he founded the Social-National Party of Ukraine together with Oleh Tyahnybok;[11] the party combined radical nationalism and some neo-Nazi features (by its name and the "Wolfsangel"-like sign).[7][12][13] In 1998–2004 Parubiy led the paramilitary organization of SNPU, the Patriot of Ukraine.[13] Parubiy left these organizations in 2004.[12]
Parubiy participated in the Orange Revolution in 2004.[7][14] In the 2007 parliamentary elections he was voted into the Ukrainian parliament on an Our Ukraine–People's Self-Defense Bloc ticket. He then became a member of the deputy group that would later become For Ukraine!.[7] Parubiy stayed with Our Ukraine and became a member of its political council.[15]
From December 2013 to February 2014 Parubiy was a commandant of Euromaidan.[19] He was coordinator of the volunteer security corps for the mainstream protesters.[20] He was then appointed Secretary of the National Security and Defence Council of Ukraine.[8] This appointment was approved by (then) new Ukrainian President Petro Poroshenko on June 16, 2014.
https://en.wikipedia.org/wiki/Andriy_Parubiy
Members of the US government between 2008 and 2016 enlisted the help of Parubiy and others who successfully forged a political blend of socialism and democracy many of the common people bought into. Enough to make a difference in elections. Just what the administration in the US was looking for. Imagine, a nazi in charge of National Security. We have seen similar appointments in the US after the 2020 election. Parubiy supplied the propaganda to keep objections to a minimum. Parubiy's appointment was approved by (then) new Ukrainian President Petro Poroshenko on June 16, 2014.
We have connections between Hunter, Mykola Zlochevsky with tax charges, and Azarov who is on the international wanted list for abuse of power. Now we have connections between a nazi, Andriy Parubiy and Ukrainian President Petro Poroshenko. Guess who Poroshenko is directly connected to.
December 07, 2015
Remarks by Vice President Joe Biden and Ukrainian President Petro Poroshenko
And with the support from the United States, as was mentioned here, and thank you for mentioning it, Ukraine has set up a new patrol police to provide security in Kiev, Odessa, and Kharkiv. And it is clear from the reports that we've gotten that it is palpable to the people on the street. It makes a difference. It's that contact closest to the people, and it is felt. And it radiates through I think — presumptuous of me to say, Mr. President — but it gives them hope of further reform, further progress.
https://obamawhitehouse.archives.gov/the-press-office/2015/12/07/remarks-vice-president-joe-biden-and-ukrainian-president-petro
Of course we have seen that new police force was set up by Andriy Parubiy the Secretary of the National Security and Defense Council of Ukraine, a nazi. Why is Biden praising the work of a nazi in Ukraine? Look at what is happening in the US in 2021 under Biden's control. It is nothing new. It is a repeat of history, Something Biden has been toying with for years. What did that new police force lead to in Ukraine?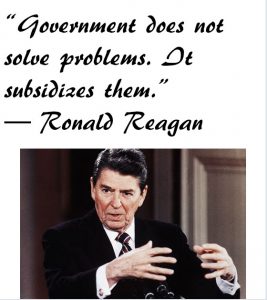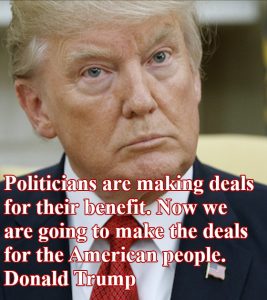 Poroshenko
The investigators of Ukraine's National Bureau of Investigation attempted to serve Poroshenko with the summons to questioning on the case on abetting terrorism by organizing coal supplies from the part of Donbass not controlled by Kiev opened against Head of the Political Council of the Opposition Platform – For Life party Viktor Medvedchuk. The summons was not served since the former president ignored the investigators.
https://tass.com/world/1377485
Poroshenko is a key figure to pay attention to. Poroshenko was VP Biden's key contact in Ukraine. Reports on Poroshenko should have been enough to keep Biden out of office. Why those reports were ignored during the elections is something we need to look into. We simply cannot blame the news.
There is little doubt that Poroshenko, a member of the oligarchic class that enriched itself off the privatization and plundering of state assets, is a criminal. Poroshenko—who was overwhelmingly voted out of office in April—is widely hated and despised by the vast majority of the Ukrainian working-class for his blatant corruption, xenophobic nationalism and far-reaching assaults on living standards during his time in power from 2014 to 2019.
The charges against Poroshenko give an inkling of the depth of criminality in a government that was brought to power by a coup that was fraudulently portrayed as a "democratic revolution" by the imperialist powers and the Western bourgeois media. Now, the same media that portrayed Poroshenko as a warrior of democracy and published article after article about the corruption of Yanukovych, have maintained an almost complete silence.
Portnov has also claimed that Poroshenko committed high treason by staging a deliberate provocation in the Kerch Strait incident in the Azov Sea November 2018 when 24 Ukrainian sailors aggressively confronted a Russian ship and were later captured. According to Portnov, Poroshenko planned to use the subsequent declaration of martial law to postpone elections, ban opposition parties, and remain in power, a claim that was widely circulated throughout the country prior to the first round of presidential elections in March.
https://www.wsws.org/en/articles/2019/08/24/ukra-a24.html
As soon as we begin digging into the facts we see more than we ever expected. A nazi sets up an over throw of a corrupt Ukrainian government in 2014 and replaces it with a much worse, more corrupt government. People in Ukraine were hoping to elect people who would expose the corruption and clean up the government. They trusted a nazi and look what they got. In the US we have socialists running major government departments and asking for trillions of dollars to enact reforms. The only reforms the socialists in Ukraine established was to enrich themselves. This alone is enough to expose Biden's plans for the US. He did it in Ukraine and will do much worse in the US in a heartbeat. Another issue we need to look at is the shut down of US oil pipelines and dependence on overseas oil. Something Biden engineered in Ukraine with coal.
VP Biden and President Poroshenko discussing coal tariffs in Ukraine
https://rumble.com/vc8327-ukraine-unleases-the-kraken-on-biden-today-share-this-everywhere-before-its.html%0Ahttps://reformationcharlotte.org/2020/12/28/breaking-ukraine-confirms-joe-biden-corruption-with-bank-records-witnesses-says-they-want-money-back/
This video has all but disappeared from the Internet since the 2020 election. Why? The video shows a discussion between then VP Biden and president Poroshenko and their scheme to skim tariff taxes in Ukraine.
The scam was simple. Ukraine is the world's 4th largest coal producer. There is no reason for Ukraine to import coal. So it was easy to pass a coal tariff. With the right people in the right place it was easy to forge documents claiming coal came in from another country and the tariff kicked in. End users were charged with the coal tax that was skimmed off and paid to Poroshenko and Biden. After being elected it didn't take long for Biden to initiate that scam in the US by shutting down US oil supplies and initiating oil import taxes. We all witnessed the scam at the pump.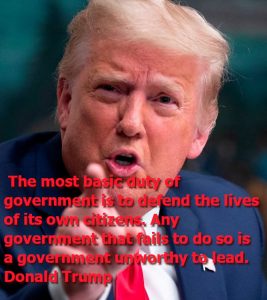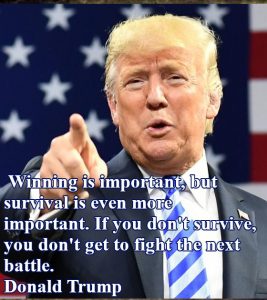 Biden's influence on the Constitutional Court of Ukraine
During last week's Summit for Democracy, the Biden administration imposed sanctions against Oleksandr Tupytskyi, chairman of the Constitutional Court of Ukraine (CCU), and Andriy Portnov, a top aide to former President Viktor Yanukovych. These sanctions aim to support anti-corruption reforms in Ukraine, particularly within its notoriously corrupt judiciary.
https://www.fdd.org/analysis/2021/12/17/corruption-in-ukraines-judiciary/
Who is Portnov and why is Biden going after him?
According to Portnov, Poroshenko planned to use the subsequent declaration of martial law to postpone elections, ban opposition parties, and remain in power, a claim that was widely circulated throughout the country prior to the first round of presidential elections in March.
Portnov is not to be confused with Viktor Shokin, the prosecutor Biden had removed in 2016 when Shokin was investigating Hunter Biden and other Burisma board members. What we see is a pattern. Shokin threatened Biden and was removed. There is not enough information on Portnov to determine what he stood for and why he was targeted by Biden, but history shows, Biden is out to protect himself and cover up crimes he has been involved with.
"I looked at them and said: 'I'm leaving in six hours. If the prosecutor is not fired, you're not getting the money,'" Biden said during a meeting of the US Council on Foreign Relations. He was referring to Ukrainian President Petro Poroshenko and former Ukrainian prime minister Arseny Yatsenyuk. Biden added that the prosecutor was then fired.
https://www.rt.com/news/416888-biden-fire-ukrainian-prosecutor/
This story has been all over the internet. Especially during Pelosi's attempt to impeach Trump over a phone call with Volodymyr Zelenskiy, the Ukrainian president in 2020. We've seen the double standards Pelosi and the left rely on. Much like Ukraine, democrats in the US expect special treatment and the general public to accept their less than credible actions as part of business. Like government is supposed to be corrupt and it can be dangerous to question any actions. To better understand that concept, we can look at history in Ukraine to see what democrats are trying to achieve and how they are following actions from countries where corruption is a way of life.
Ukraine timeline 2009-2014
https://www.bbc.com/news/world-middle-east-26248275
Ukraine timeline 1991-2019
https://www.reuters.com/article/us-ukraine-election-timeline-idUSKCN1RA2HX
It may be helpful to understand the timeline in Ukraine to see how different factions were involved and how Ukraine has been facing corruption from many directions.
Corruption in Ukraine
Generally, there were two essential conditions for the flourishing of corruption during Soviet times, and in some of Ukraine's unreformed sectors they still persist:
Existence of the de-jure practice to obtain accommodation, land, education or various goods free-of-cost from the state; while de-facto all of these are limited and granted only to those who can "come to terms" with officials;
Absence of clearly defined, open competition while employing in government institutions, purchasing or selling state goods, applying for mandatory registration such as a driver's license. This absence of transparent competition allows officials to use subjective criteria to determine who is granted these rights; bribes are expected to influence their decisions.
http://euromaidanpress.com/2021/11/28/what-exactly-does-corruption-look-like-in-ukraines-daily-life/
In Ukraine, we have learned that overwhelming transparency is instrumental for corruption prevention, but accountability should follow promptly. If new institutions are established, necessary safeguards for their independence must be secured. In the case of Ukraine, these were integrity-based selections with foreign experts playing a crucial role in the decision making. Engagement of outsiders proved instrumental, as self-governance bodies or political appointees are often too tied to corrupt elites.
https://foreignpolicy.com/2021/12/17/ukraine-russia-corruption-putin-democracy-oligarchs/
Bribes are given to ensure that public services are delivered either in time or at all.[11] Ukrainians stated they give bribes because they think it is customary and expected.[11][12] Some of the biggest bribes involve more than $1 million USD. [13] According to a 2008 Management Systems International (MSI) sociological survey, the highest corruption levels were found in vehicle inspection (57.5%), the police (54.2%), health care (54%), the courts (49%) and higher education (43.6%).[14] On June 8, 2011 Ukrainian President Viktor Yanukovych stated that corruption costs the state budget US$2.5 billion in revenues annually and that through corrupt dealings in public procurement 10% to 15% (US$7.4 billion) of the state budget "ends up in the pockets of officials".
United States diplomats have claimed the privatization of several Ukrainian state enterprises were rigged in favor of political friends.[7] On a regional level, corruption has been discovered in connection with land allocation.
Ukrainian media, particularly the Ukrayinska Pravda, regularly unveil a millionaire lifestyle of Ukrainian politicians and public servants,[41] utterly at odds with their declared official incomes.
https://en.wikipedia.org/wiki/Corruption_in_Ukraine
Corruption throughout Ukraine threatens everything. Inward investment, in what should be a country packed with opportunities for global firms, has dwindled to zero. Ukraine is rich in natural resources (including coal, manganese, gas, petroleum, iron ore, uranium, chromium, nickel, and rare earths) and should have foreign companies vying to get in. Instead, they are staying out, fearing massive investment losses in a country which has a compromised judicial system and systemic corruption, infecting every industry and particularly energy.
https://www.forbes.com/sites/llewellynking/2021/08/27/past-corruption-overshadows-ukraines-oil-and-gas-industry/?sh=e256b117a48c
The first thought that enters our mind when we think of Ukraine is to consider their history. Ukraine broke away from the communist rule under the Soviet Union. The dream of every Ukrainian was to break out from under communist rule and live a life centered on freedom, the pursuit of happiness, the right to live their lives the way they wanted, and to live with minimal government involvement. Life under communist rule was of course centered on excessive government control and regulation. There was no freedom of speech. People were not free to start their own business. There was no hope of climbing out of poverty communist rulers forced upon their subjects. Ukrainians shared the dream of over throwing that corrupt government and living in a free society. There was another side of communism seldom discussed. Crime runs rampant in communist countries. When communists make goods and services difficult to obtain, it opens doors to organized crime. Criminals step in to fill the gaps created by government. Look at any communist country. They seem to have no problem controlling the general public, but seem to be at a loss to control organized crime.
When Ukraine won their freedom from Russia, organized crime stepped in to supply goods people were looking for. The black market was allowed to operate in the open. Organized crime blended into organized political organizations with promises the people wanted to hear. Organized political organizations turned into organized elections and finally a government filled with crime figures operating on a shaky foundation. Add in a few consultants from political organizations from around the world and you have a competition to gain access to a newly formed government using every means at their disposal. Instead of finding the freedom Ukraine fought and sacrificed for, they found themselves led by a government made up of organized crime figures counseled by politicians with dreams contrary to the freedom Ukraine was seeking.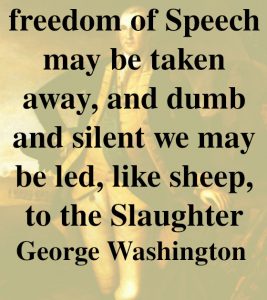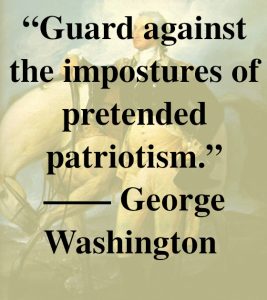 Money wins elections. When Ukraine broke away from Russia, organized crime controlled the money, purchased businesses and companies offered by the government for sale, and used their funds to control elections. Controlling companies poured over to controlling the job market and employment. Politicians were paid for, bought and sold. To survive, people in control of the elections accepted bribes. Poll workers were paid off, threatened, and followed orders from those in control of the economy. How many of those poll workers were employed by companies purchased by crooked politicians and organized crime? An effective process copied and employed in the 2020 election in the US.
When we look at how organized crime made its money, drugs, prostitution, and human trafficking are on the top of the list. Those crimes bring in billions of dollars every year and are on the top of the list to protect at all costs. Laws were changed. Judges and prosecutors were bought and paid for. Every level of government was compromised to provide the protection organized crime demanded. The government and organized crime were blended into a single organization. When we look at major problems in Ukraine, we see the worst crimes operating with little to no resistance.
Human Trafficking in Ukraine
Ukraine is now known to have a greater number of trafficking victims than any other Eastern European nation after the dissolution of the Soviet Union.[10] In 1998, the Ukrainian Ministry of Interior estimated that 400,000 Ukrainian women were trafficked during the previous decade; other sources, such as non-governmental organizations, state the number was even higher.[11] According to the International Organization for Migration over 500,000 Ukrainian women have been exploited with trafficking to the West since its independence in 1991 up to 1998.[11]
Ukrainian women have been exported to countries across the world, such as Turkey, Greece, Cyprus, Italy, Spain, Hungary, United Arab Emirates, Syria etc. According to multiple reports the Ukrainian sex-workers are the largest group of foreign women in Turkey involved into prostitution and the second largest group of foreign women involved into prostitution outside the US military bases in Republic of Korea.[11][12]
Of trafficking victims, 80% were unemployed prior to leaving Ukraine.[8] Traffickers use this economic vulnerability to recruit women into prostitution.[8] Many victims were convinced to leave Ukraine with the promise of profit by traffickers. The traffickers say they will work as dancers or in-store clerks.[8] Victims are usually exported with legal documents such as travel visas. Ukrainian police say 70% of trafficked women travel with genuine documents obtained from corrupt officials.[8] The majority of women cross the border with these genuine documents as opposed to being smuggled. Once they arrive in their destination country, they are frequently trapped by pimps taking away their visas, or by owing the pimps money to be paid off with prostitution.[8] If they succeed in paying off their debt, some become recruiters, going back to Ukraine and telling friends and family they made a significant amount of money by going abroad.[8] Approximately 60% of traffickers are Ukrainian women.[8] While an IOM survey in 2011 says that 92% of Ukrainians were aware of sexual trafficking,[13] trafficking continued to increase since then. Ukrainians working irregularly abroad increased from 28% to 41% from 2011 to 2015.[10]
https://en.wikipedia.org/wiki/Prostitution_in_Ukraine
Ukraine is a source, transit, and destination country for men, women, and children trafficked transnationally for the purposes of commercial sexual exploitation and forced labor. Ukrainian women are trafficked to Russia, Poland, Turkey, China, the Czech Republic, the United Arab Emirates, Austria, Italy, Portugal, Germany, Greece, Israel, Spain, Lebanon, Hungary, Slovak Republic, Cyprus, United Kingdom, Netherlands, Serbia, Argentina, Norway, Iran, Bahrain and The United States.
https://en.wikipedia.org/wiki/Human_trafficking_in_Ukraine
Without a doubt, human trafficking and sex crimes are at the top of the list. Human traffickers are allowed to operate with the freedom the average Ukrainian expected to see when they broke away from Russia. When we see the fact organized crime received the freedom while the average citizen was still under government control, we understand how organized crime controlled the government with only their interests in mind.
For over 5 years we've heard about protests and riots across Europe. When we look at demands from those protesters, we see them demanding an end to laws against sex crimes and human trafficking. We see the obvious connection between organized crime and protesters for hire. Much like poll workers, people on the streets are easily bought and paid for. Drugs are one form of payment. Paying protesters is part of the elaborate money laundering system used to avoid detection and taxes.
Here is the US we see evidence of organized crime in all phases of government. Criminals are released without bail. Sentences are reduced or eliminated. The media fills heads with the idea, releasing criminals is somehow a noble task. Dozens of politicians spin stories to support criminals. Politicians pass laws legalizing drugs and crimes at all levels. Those arrested have long criminal records including pedophiles. Ukraine has experienced that crime wave since breaking from Russia. Biden stepped in promising to end corruption in Ukraine, but what has he done? What good has the billions of dollars the US poured in Ukraine done? Biden has targeted prosecutors known for battling corruption in Ukraine. Was Biden in Ukraine to battle corruption or to work with that corruption, learn from it, and introduce the best of what he learned to the US?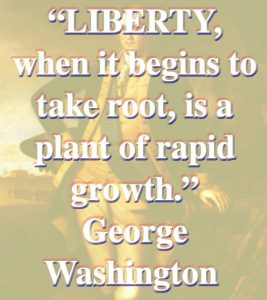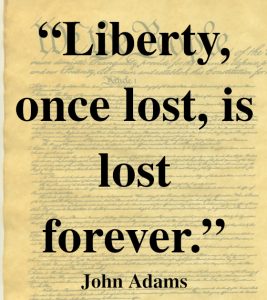 When we see what fueled corruption in Ukraine, we can understand why we see some of the same things happening in the US and how that fits into the overall plan.
Fueled by Russian aggression, the conflict in eastern Ukraine and Russia's occupation of Crimea has displaced more than three million people, and this population is especially vulnerable to human trafficking throughout the country. In areas of eastern Ukraine controlled by Russia-led forces, employment options are limited and Russia's proxy "authorities" place restrictions on international humanitarian aid intended to help meet civilian needs. Traffickers reportedly kidnap women and girls from conflict-affected areas for sex and labor trafficking in Ukraine and Russia. Traffickers targeted internally displaced persons and subjected some Ukrainians to forced labor on territory not under government control, often via kidnapping, torture, and extortion. International organizations reported the demographics of Ukrainian trafficking victims has shifted since the beginning of the conflict to include more urban, younger, and male victims exploited increasingly in forced labor and criminality, such as drug trafficking and couriers.
https://www.state.gov/reports/2020-trafficking-in-persons-report/ukraine/
Organized crime needed a large depressed class of people to prey upon. War and conflicts in Ukraine created the perfect incubation stage for organized crime to flourish. The question is, how could Biden duplicate those circumstances in the US short of starting a war? Opening the southern border was one way. Bringing in millions of illegal immigrants created one class of people organized crime has been free to prey on. There is no end to the drugs crossing the southern border. Those drugs needs pushers and users. Illegal immigrants provide cheap labor as well as a labor source easily threatened and controlled. Add to that the human trafficking factor and organized crime sees profits soar. Open borders work two ways. Drugs and slaves move into the US. Billions of dollars in cash flow back into Mexico where no questions are asked. Funds are easily moved throughout the streets, making its way into a banking system with no questions asked. In a few simple moves the US government solved some of organized crime's biggest headaches. And who was at the forefront of all these moves? Who was the key link between government officials and organized crime?
Hunter in Ukraine
The Hill portal reported that in a time period from spring 2014 until fall 2015, Rosemont Seneca received more than USD 166,000 a month from Burisma Holdings.
Hunter Biden was a member of Burisma Holdings supervisory council at the time his father was US Vice President, overseeing the diplomatic relations with Ukraine. Hunter took up the position at Burisma Holdings in April 2014 and left it in early 2019.
Former New York mayor, now US President Donald Trump's attorney Rudy Giuliani said in a Twitter post earlier that Biden's son earned millions, being in the council of one of Ukraine's most corrupted companies. He also implied that this company had laundered USD 3 mln, transferring the money from Ukraine to Latvia, then to Cyprus and the US.
Trump in a telephone conversation with Ukrainian President Volodymyr Zelensky on July 25 repeatedly called to investigate operations of Burisma Holdings. He voiced suspicions that Biden has managed to stop investigations. This phone call has been a reason to launch an impeachment procedure against Trump.
The Finance and Capital Market Commission's (FKTK) spokeswoman Dace Jansone told LETA that the commission may not reveal details on supervision of the market players and separate transactions and may not comment on them. She reminded that as a result of FKTK problems, sanctions were imposed on PrivatBank in 2015, 2017 and 2019.
In 2015, PrivatBank was fined with EUR 2,016,830 and had to replace the bank's board. Also, individual fines were imposed on the bank's board members. In 2017, FKTK in cooperation with the FBI imposed fines on three banks, including EUR 35,575 on PrivatBank. In September 2019, PrivatBank was fined with EUR 1,019,319.
http://www.baltic-course.com/eng/legislation/?doc=151779
Did Trump get too close to the truth? Was Ukrainian President Volodymyr Zelensky the man Ukraine had been praying for? Was Zelensky the one to take a stand and end corruption in Ukraine? As soon as she heard about the threat, Pelosi shot from the hip, quickly writing up impeachment charges against President Trump before reviewing the facts. Pelosi and her hand picked list of secret witnesses presented their case. It was much like the trial Jesus faced. Witnesses could not agree. Witnesses told different stories and nothing seemed to line up. In the long run, Pelosi was able to deflect attention from charges Hunter and Joe Biden faced in Ukraine. Pelosi and a handful of politicians were able to work with news outlets to spin their variation of the facts and deflect attention from any investigation into Hunter Biden's work in Ukraine. The media never covered news on other Burisma board members tried and convicted. It took an impeachment hearing to cover up that story. Pelosi was able to control the evidence submitted, turning the trial into a circus questioning the Constitution and never allowing any evidence about Hunters dealings in Ukraine to hit the airwaves. Pelosi displayed the image of the ideal corrupt judge and showed the world how controlling a trail effects the outcome. But criminals always make mistakes. We heard about VP Biden threatening to withhold a billion dollars from Ukraine if the prosecutor was not fired. That prosecutor was fired and that billion dollars made its way to Ukraine before making its way back to the US.
D&A claimed in its most recent filing Dec. 27 with the court in Independence County, Ark., that it has provided attorneys for Lunden Alexis Roberts, who was seeking custody over the child she said Hunter Biden fathered, "access to [Hunter Biden's] bank account records subject of known felonies including fraud and counterfeiting." D&A was seeking to be added as a party to the case, claiming it could support Roberts' accusations and prove that Biden was involved in illegal activity while dodging discovery quests.
D&A alleged that the "bank account records bear exhibit identifier(s) known by [Hunter Biden] as the subject of criminal investigation(s) both adjudicated and ongoing, of which he is a party to." The firm also claimed the bank records "provide the source and destination bank account numbers of Burisma Holdings Limited, PrivatBank, Bank of China, [Hunter Biden's] business partners, Rosement Seneca Bohai," and others.
https://www.foxnews.com/politics/hunter-biden-bank-records-counterfeit-scheme-claims
Hunter may not have received the same billion dollars VP Biden used to sway the Ukrainian justice system, but funds freely flowed from Ukraine back to the US through, you guessed it, the VP's son.
It took a paternity suit for someone to file a court request to look into members of a Trust account used to hide money from Ukraine transferred back into the US. One attorney requested information on those accounts and uncovered billions of dollars in funds that could easily be traced straight back to Hunter and Burisma. Now that the connection is made and evidence in the open, is anything going to be done?
Perhaps the most explosive claim came with the link between Burisma and CrowdStrike. "Burisma Holdings Limited, finances Atlantic Council (Ukraine) and associated rogue operatives from the USDOS, FVEY and CrowdStrike in Ukraine, using PrivatBank."
The document provides a brief background to PrivatBank's slimy dealings. "December 2016 into January 2017. After the theft of $5.4 +/- billion in foreign aid, the International Monetary Fund (IMF) froze foreign aid to Ukraine and suspended PrivatBank's international transactions. On 11 September 2019. The IMF released the freeze to allow foreign aid after the Ukraine Court issued Search and Seizure Warrants to be executed on PrivatBank."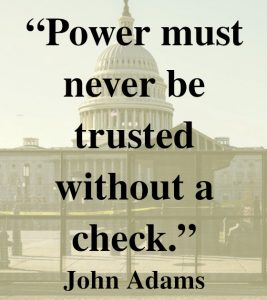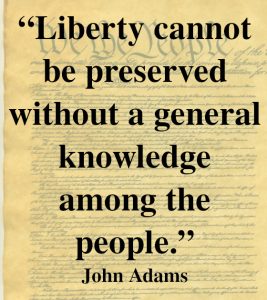 These claims would back up President Donald Trump's suspicions voiced in a call with Ukraine President Volodymyr Zelensky. In the call, which has become the center of the Democrats' impeachment push, Trump asked Zelensky to investigate Hunter Biden and CrowdStrike.
Trump's request on CrowdStrike seems related to a rather questionable theory — described by mainstream media outlets as a conspiracy theory — that when CrowdStrike investigated the DNC server hacked in 2016, the company took them to Ukraine to hide them. There are many problems with the theory, including the fact that the hacked servers were cloud-based.
https://pjmedia.com/news-and-politics/tyler-o-neil/2019/12/30/hunter-biden-accused-of-156m-counterfeiting-scheme-with-burisma-crowdstrike-legal-filing-claims-n71655
President Trump suspected a connection between banks, Biden, and billions of dollars that disappeared in Ukraine. Trump asked for an investigation and where did that get him? Trump had to face the wrath of Pelosi and dozens of democrats who were running scared. They were willing to do anything to stop any investigation into Joe and Hunter Biden's dealings in Ukraine. Immediately after the failed attempt to impeach President Trump, Pelosi introduced the next phase, getting her hands on trillions of dollars in funds.
Going after Trump added to the fear factor organized crime has always relied upon. If they could go after the President of the US, no one stands a chance against them. With billions of dollars pouring in over the southern border, billions more from overseas, and trillions of US tax dollars under their control, it appears nothing can stop them.
Kolomoisky had a "controlling interest" in Burisma Holdings, the New York Post reported. Burisma employed Hunter Biden as a board member for a widely reported salary of $50,000 per month. Russian media, quoted in State Department emails, referred to Burisma as "part of Kolomoisky's financial empire."
https://www.dailysignal.com/2021/03/31/how-hunter-bidens-interests-overlapped-with-banned-ukrainian-oligarch/
The three complaints allege that Ihor Kolomoisky and Gennadiy Boholiubov, who owned PrivatBank, one of the largest banks in Ukraine, embezzled and defrauded the bank of billions of dollars. The two obtained fraudulent loans and lines of credit from approximately 2008 through 2016, when the scheme was uncovered, and the bank was nationalized by the National Bank of Ukraine. The complaints allege that they laundered a portion of the criminal proceeds using an array of shell companies' bank accounts, primarily at PrivatBank's Cyprus branch, before they transferred the funds to the United States. As alleged in the complaint, the loans were rarely repaid except with more fraudulently obtained loan proceeds.
As alleged in the complaints, in the United States, associates of Kolomoisky and Boholiubov, Mordechai Korf and Uriel Laber, operating out of offices in Miami, created a web of entities, usually under some variation of the name "Optima," to further launder the misappropriated funds and invest them. They purchased hundreds of millions of dollars in real estate and businesses across the country, including the properties subject to forfeiture: the office tower known as 55 Public Square in Cleveland, Ohio, the Louisville office tower known as PNC Plaza, and the Dallas office park known as the former CompuCom Headquarters. The buildings have a combined value of more than $60 million.
https://www.justice.gov/opa/pr/justice-department-seeks-forfeiture-third-commercial-property-purchased-funds-misappropriated
Of course organized crime needs connections with banks willing to shuffle funds for a cut of the action. We've seen connections between banks and organized crime throughout history. It is always a simple process of follow the money. In today's computer ago it is a matter of checking records. Eventually funds have to make it into the accounts of politicians involved. In this case the connection between Hunter Biden and the Ukrainian crime syndicate. Evidence was uncovered by one attorney doing his job in a paternity law suit. The question is, with all the law enforcement resources available, why couldn't they uncover those connections. And when evidence is uncovered, why aren't investigations launched and charges filed?
Optima Management Group is connected to some shady deals in Cleveland that also involved PrivatBank, which is owned by Ukrainian billionaire Igor Kolomoisky. The oligarch's "personal piggy bank" – which he has been accused of using as a means of money laundering – was linked previously to a counterfeiting scheme that is also tied to Hunter Biden.
Last December, the presumptive 2020 Democratic Party presidential nominee's son was implicated in the counterfeiting scheme when his personal bank records revealed unusual transactions involving Burisma Holdings – of which he was a board member – and CrowdStrike, the cybersecurity firm hired to investigate the alleged "hack" of the Democratic National Committee's computer servers, purportedly by Russian agents. The documents were made public as part of the Arkansas paternity case involving Hunter Biden and the former stripper, Lunden Roberts, who gave birth to his son in August of 2018.
https://www.trunews.com/stream/fbi-raids-offices-of-ukrainian-oligarch-connected-to-hunter-biden
Why aren't charges filed? We can hardly see how deep connections go. When we see connection between companies, politicians, banks, and computer companies overseeing elections, we see the how those methods were used in Ukraine over the past 16 years. Control the elections so organized crime is given the security they are willing to pay for. It is a vicious cycle we expect to see in a country controlled by organized crime with obvious connections to communism, but not in a country with over 200 years of freedom and a Constitution designed to protect against those types of unions. To achieve that goal in a Republic, the process has to be reverse engineered. Connections between politicians and organized crime need to be established. We've seen that connection in the works when VP Biden worked on a democratic/socialist government in Ukraine. We've seen the connection with Hunter Biden and his relationship with Burisma as well as human traffickers in China, and evidence of drug use on his laptop. As evidence unfolds, the lack of action prove deep connections with banks, judges, prosecutors. as well as election commissions and other government branches.
Igor Kolomoisky has used Privat's "quasi-military forces" to enforce hostile takeovers of companies, sending a team of "hired rowdies armed with baseball bats, iron bars, gas and rubber bullet pistols and chainsaws" to forcibly take over a Kremenchuk steel plant in 2006, and has used "a mix of phony court orders (often involving corrupt judges and/or registrars) and strong-arm tactics" to replace directors on the boards of companies he purchases stakes in.
Through PrivatBank he controlled Aerosvit Airlines, Dniproavia, and Donbassaero. Through the asset management company Mansvell Enterprises Limited, he controlled Skyways Express, City Airline, and Cimber Sterling aviation companies. He also has media interests in the 1+1 Media Group, which operates eight Ukrainian TV channels.
He was known as King Kolomoisky, a ruthless mobster. The King was on the U.S. government visa ban list but was taken off shortly after Hunter Biden and Devon Archer, of the Heinz family and friend to John Kerry's son, joined the board of his energy company. Both were also involved in the sketchy China deal.
Biden wielded tremendous power in Ukraine and he had to know what was going on with his son in Ukraine from 2014 to 2017.
The $1.8 billion in U.S. guaranteed taxpayer funds to Ukraine that was championed by John Kerry and Joe Biden simply disappeared into the hands of Ukrainian companies who sent it offshore. Several companies took out loans amounting to $1.8 billion and then it went overseas to the Caribbean and elsewhere. There were no suppliers providing any goods. It was a scam.
https://www.independentsentinel.com/hunter-biden-did-business-with-the-worst-oligarch-in-ukraine/
When we see connections unfold in Ukraine we can clearly see connections with US companies. What happened in Ukraine over the years explains why we see major corporations funding BLM, Antifa, and other radical factions. Chaos is part of the equation Raising an army to enforce sanctions is part of the equation. Fear is part of the equation. Distractions are part of that equation. Covid has been the biggest distraction of the century. The withdraw from Afghanistan served as a distraction as well as forging a bond with a radical faction able to add to the fear factor, and provide an armed force able to enlist and equip members. Ukraine refined that system. Biden brought that system to the US.
Street gangs and criminals are part of the equation used to distract as well as spread fear. Organized crime finds it easy to recruit criminals. We see on the news how criminals face a revolving door in our criminal justice system. Is that revolving door controlled by the powers to be and used as a recruiting scheme? Join the organization. We have connections and can get you off in no time. History has shown how those involved in organized crime are out on bail within hours and seldom face trial.
With all the evidence mounting, why aren't investigations on the news? Where are the investigative reporters we saw a few years ago? Who is paying the failing media outlets who have seen their ratings plummet after the elections? Why have bills in congress supplied media outlets and banks with billions of dollars? Why is all this happening with few people questioning the actions and fewer people willing to take a stand?
Ukraine has been fighting corruption for more than 20 years. Just when it appears they are gaining ground, someone steps in and the people find themselves 3 steps further behind. The parallels between what has been happening in Ukraine and what we see in the US in 2021 are noticeable and could have been easily avoided if we had the right people in charge. There is one problem. The guy in charge here spend years refining the system in Ukraine and is on a mission to over throw the US in record time.