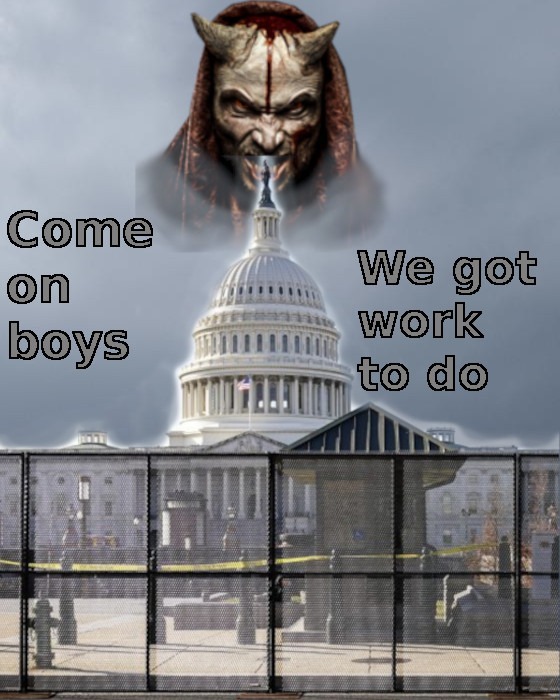 God is Opening Doors
God is opening more doors than we can imagine. Some of us see the obvious doors while others can see doors others miss. Like the Bible teaches, this is going to take team work with one leader, Jesus himself.
One of the most obvious doors opened early in 2021 was what can referred to the Game Stop door. It seems rather ironic to use a video game retailer as a symbol, but real Christians have seen the video game threat for years. What better place for God to open a huge door for witnessing.
The media has been working overtime with demons to slam that door shut. The media is embarrassed because God used them to open that door. They don't realize, that is the way God works.
The Game Stop story began with a few investors looking at stock investing. They ran across Game Stop which was obviously undervalued. The early investors saw a stock price so low, the companies inventory and property was worth more than the stock. It looked like the perfect investment. Early investors were Game Stop customers. They knew as soon as relief checks arrived millions of people would flood Game Stop stores and buy new games to pass time during the endless lock down period. It made total sense to invest in Game Stop.
Investors spread the news over social media. Thousands bought stock and the price went up. Early investors made as much as 1400% on their investment. But there was a problem.
The top 1%, the super rich had their little club who loved to play games with stocks and companies. No one is sure, but a number of super rich people placed huge bets on Game Stop folding. When Game Stop stock rose, those super rich people lost their bets on Game Stop folding. It doesn't matter how much they lost, it was the principle that mattered. The top 1% lost to a group of amateur stock investors.
In an act of revenge a few rich people took to the media to condemn the amateurs, calling them radicals, traitors, and everything under the sun. The rich claimed that type of investing would topple the entire US economy. The media followed up with stories and a number of democrat politicians joined in the chorus condemning the Game Stop investors. Going as far as accusing the investors of working with the Russian government.
No one bothered to look at who the Game Stop investors were. It turns out the majority of the Game Stop investors were young people who voted for Biden and the democrats who were now condemning them. They heard all the speeches about taxing the top 2%. When they found out the top 1% lost money on their bets, they thought they would receive the support of the people they voted for. Instead they were ridiculed, scorned, and threatened. In a moment they lost all hope for the political party they voted for.
This opens a huge door to reach millions based on the fact those people lost faith in the people they believed in. That incident left a huge void in the majority of those investors, which leaves them open to people with answers. But we need to be careful. We cannot use the same pointless slogans those people fell for in the first place. They learned a lesson. They learned what empty words and promises are. And will be much more careful in the future.
There is one sure way of reaching people. Either God sends you to that person with a specific message, or that person is sent to you. The fact of the matter is, God has few people He can trust with messages. Ambassadors to deliver messages with the exact words given to deliver. Humans, especially indoctrinated Christians want to model messages according to what they know, and what they understand. More often than not, God's messages are beyond our understanding. We have little trust in God, and He cannot use us to deliver the simplest message.
The first lesson we lesson we need to learn is, we made the mess we find ourselves in today. We failed and there is no way for us to work our way out of this mess on our own. Most people do not realize, the age group over 55 today is only the second generation to experience the American dream. That's right. The older generation today was born in the 1950's. Their parents were born in the 1920's. They lived through the Great Depression. They grew up hearing stories about WWI and the Spanish flu pandemic. Was that living the American dream? Far from it. A large portion of the government was in bed with organized crime. That generation lived through WWII. They served in WWII and everyone knew someone who died in WWII. Was that living the American dream? Not yet. But something happened after WWII. America fought a war against two of the worst dictators the world had ever seen. One believed he was a deity and the other was not far behind.
After the war was won America's political arena saw a transformation not seen since the revolutionary war. War veterans who came face to face with evil ran for office across the country. Thieves in office could not use the smear campaigns that kept them in office against war heroes. Finally the US had elected officials they could trust in offices at every level of government. Something not seen since the birth of the nation.
Returning veterans had money. They purchased new cars, washing machines, refrigerators, stoves, and homes to put them is. The industrial revolution set new records. Employment set new records. New homes were built across the entire country. For the first time people could see the American dream come true being experienced by people in their 20's and 30's. Those people were the parents of the people in their 50's and older in 2020.
The older generation in 2020 is the second generation to experience the American dream. What set them apart was what their parents taught them. They were taught about WWII, why it was fought and the heroes who lived and died in WWII. They were taught about the threats socialism, imperialism, and communism pose. The older generation in 2020 lived through the Cuban missile crisis and never forget the threats communist leveled against the US. The constant threats from communist coupled with lessons from WWII shaped their lives.
Unfortunately that generation failed to teach their children about the lessons learned from WWII and a generation of communist threats. That generation raised a new generation who took the American dream for granted. They never saw a depression. They never heard stories about loosing family and friends in WWII. To the new generation a trial was not getting the latest cell phone or video game. Our generation raised a generation consisting of a large number of spoiled little brats who assumed they deserved everything and working for what you wanted was a foreign thought. Not everyone from that generation, but enough for the communist to gain a toe hold.
Now the present generation is beginning to come around to reality. The new generation is finally beginning to see, everything free was a lie. They are beginning to loose faith in the politicians who promised them everything, and big business was going to pay for it. God set up the first test and the politicians failed on all points. God is opening doors.
The 40 plus executive orders signed by President Biden over his first few weeks in office are raising eyebrows. The media can't deny the loss in jobs some of those orders caused, but the media is not covering the jobs those executive orders created because dozens of those jobs are going out to many involved in the media.
In the first election I voted in 1976, I went into that voting booth, looked at the list in front of me and tried to decide which one was likely to steal the least. That has not changes for years. Political thieves regained power after the WWII heroes retired. Politics was back to basics.
Not many people will look at the long list of executive orders or read them. A quick look at this orders shows, most of them don't accomplish anything. Most don't change a thing. What did the person who claimed to have all the answers on the campaign trail do? He created jobs for his family, friends, and biggest donors. Age old politics was back on the map. Job titles, high salaries, limitless budgets, and multi-million dollar retirement accounts for all of the president's closest friends. Politics as usual.
Establish response coordinators: This group isn't just responsible for ensuring proper distribution of personal protective equipment, tests and vaccines. They are also charged with ensuring the federal government reduces racial disparities.
Establish a task-force: The task-force within the Department of Health and Human Services is charged specifically with looking at the disproportionate impact of Covid-19 on communities of color.
Support studies and assist local areas experiencing a surge of cases: Biden wants to support research that uses clinical trials that include underrepresented people, looks at how the pandemic affects rural areas, and studies the long-term affects of Covid.
Review rules that might make it hard for people to access the legal immigration process: This executive order may make it easier for international students to obtain student visas and for those on work visas to obtain permanent residency.
One executive order after another calls for new committees to study issues Biden claimed he knew how to solve. We've see hundreds of committees before. Have any answers or solutions ever come from that endless list of committees?
Another door opening is seen in the impeachment trail. Although some people want to see Trump suffer and see nothing wrong with stretching the law a bit, others are looking at what is happening and asking questions. Some people are actually looking into the court system and the Constitution. Not many people go into that type of investigation, but there are a few. That's where the lesson is. When we are prepared God can arrange meetings we never expected and can never take the credit for. When we gain experience working with God, we develop the habit of looking back and seeing how God was in control of everything.
The impeachment trail is strange to say the least. No former president was every impeached after leaving office. All those irregularities are going to raise questions in every person still seeking truth and honestly. They begin to see differences, ask questions, and maybe do a bit of research. The easiest person for us to work with are people looking for answers. God will only send those people to His workers who admit they don't have all the answers, but have something in common with the people He sends us. We have to be smart enough to know we don't have all the answers and point them to the One with infinite knowledge.
My mother died when I was very young. But there is one thing I remember about her. My mother could instantly tell when I was lying. It was as if she could read my mind. When we watch the impeachment televised live all over the world, we saw a video presentation they put together. We saw the small groups of people inside the capital. To many of us those people reminded us of a group of teenagers who could not help but get themselves into mischief. Then we hear testimonies from people who claim they were there. At first they talk about being locked and barricaded inside rooms. Pictures and videos some of them took with their cell phones show they were barricaded inside rooms with secret service agents with weapons drawn. Then we hear their stories. They describe what happened outside those rooms as if they were eye witness accounts. They described mobs of hundreds or thousands. Some testify they saw those people heavily armed, banging on doors, and shouting, "where is he?" Or, "where is she" Common sense would tell us, if you are being attacked and filmed portions on your cell phone, wouldn't you have the camera rolling when people were about to burst through the door? Their live testimony disgraces the gift all parents and everyone has to see lies. God wrote a law against lying. Doors are open to discuss differences between actual videos of people inside the capital and testimony from people who claim to be victims.
No trial like this has been held on American soil since the 1600's. In school they were referred to as witches trials. Top government officials looked at individuals as a threat. Those politicians paid someone to act like they were possessed by a demon. The actor would accuse the person the governor didn't like. The governor appointed the judge, jury, and executioner. The impeachment goes a step further. People who claim they were victims set themselves up as judge, jury, and executioner. People can see that and begin asking questions. That opens doors for discussion deeper that many expect.
This opens doors for a discussion about the trails Jesus faced. Imagine witnessing to someone who has never heard that story.
Almost all Christian share the feeling, we are seeing the last days unfold before our eyes. Before Jesus returns to take His saints to Heaven, the major phase of the judgment process or trial process in Heaven has to be completed. The impeachment trial opens doors to discuss the trail in Heaven with some people. Based on the fact we know there are at least a dozen different Christian beliefs on the judgment process we should see how important it is to reply on God to direct us in such conversations.
Other doors are opening everyday. They all have one thing in common. People are realizing the people they believed in don't have the answers they are looking for. A spiritual view of this situation shows us, most people don't know what questions to ask.
How do we direct people to answers and teach them how to study with Jesus on their own at their personal pace? Introducing them to Bible Study is one way.