Description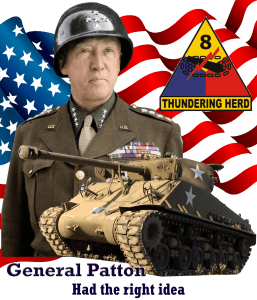 2020 was not a good year. Imagine if Patton was able to initiate his plans to sweep through Russia and end the communist threat. Most Americans know what this coffee mug is saying and what it stands for.
Every happy camper needs a unique camper mug. It's lightweight, durable and multifunctional. Use it for your favorite beverage or a hot meal, and attach it to your bag for easy access on a hike.
• Material: Enamel
• Dimensions: height 3.14″ (8 cm), diameter 3.54″(9 cm)
• White coating with a silver rim
• Hand-wash only
• Blank product sourced from China
Attention! Don't heat liquids or food directly in the mug—it can damage the coating.