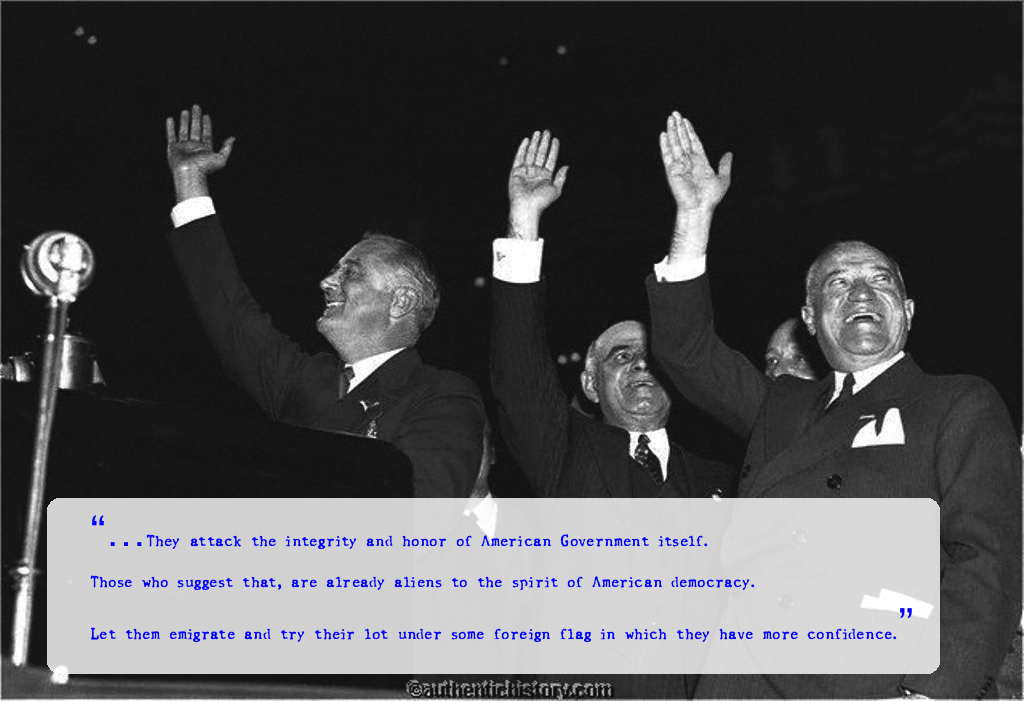 USA Trivia Answer #45
Who said:
"…They attack the integrity and honor of American Government itself. Those who suggest that, are already aliens to the spirit of American democracy. Let them emigrate and try their lot under some foreign flag in which they have more confidence."
Answer:
President Franklin D. Roosevelt in his speech at Madison Square Garden on October 31, 1936.