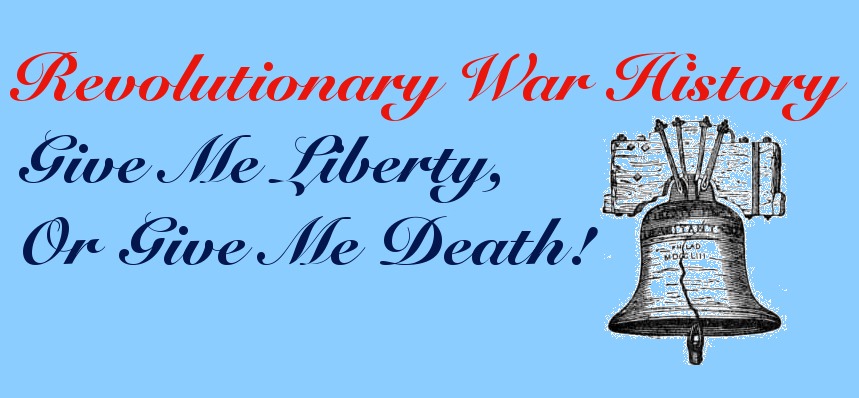 In September of 1775, General George Washington approached Congress with the proposition that Benedict Arnold, under the command of General Philip Schuyler, should begin the invasion of Canada. This being decided, Arnold and some 1,100 men began their march through the wilderness just as winter was approaching.
Their plan was to reach their destination in a mere 20 days, not a mere 3 ½ months. These plans were based off a map drafted by Captain John Montresor back in 1760. A map with more mistakes than details. Which was power for the course in a plan were everything that could go wrong, did.
The terrain and the march were both difficult. Supplies and men were dwindling fast. This, in part, thanks to the sinking of supplies in ships commissioned by Arnold, but built by a British loyalist, who used green wood to hamper the American expedition. Looking for guidance and hoping for some valuable intelligence, Arnold wrote to a friend residing in Quebec, John Dyer Mercier. Unfortunately, though, his letter never reached Mercier, but instead landed in the hands of the British.
This, of course, meant that now the British were aware of Arnold's approaching assault, giving them plenty of time to prepare for the Patriots' advance.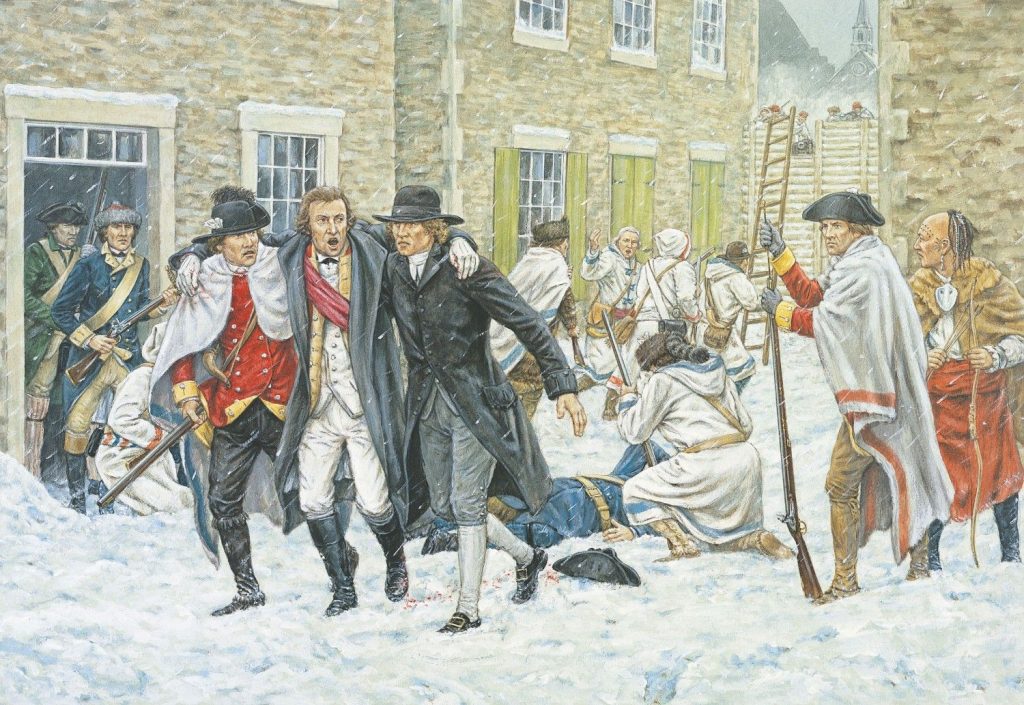 By the time Arnold and his men reached the south bank of the St. Lawrence River – behind schedule – the British had already destroyed all of their boats. Thus, they were forced to move down the Chaudière, arriving at Pointe-Levi on November 9, a journey of approximately 350 additional miles.
Finally crossing the St. Lawrence during the night of November 13th and 14th, Arnold immediately demanded the garrison surrendered. When the commander, Lieutenant Colonel Allen Maclean refused, Arnold, with a raw militia of a mere 1,050 men, was given no choice but to withdraw and await backup.
Which didn't arrive until December 3rd. Brigadier General Richard Montgomery arrived with only 300 men. Along the way, he'd been able to capture Fort St. Jean, but this also meant that he'd had little choice but to leave men behind as garrisons at various points along their route.
Nevertheless, the two American generals evaluated the situation, deciding to attack Quebec on December 30th. But the battle went very poorly and tragically for the Americans. Arnold took a bullet to the leg, while Montgomery (and most of his officers) was killed by cannon fire.
By this point, of Arnold's already rag-tag militia of 300 men was down to 100 men. This was worsened by the fact that many men began to depart as their conscriptions expired. But Arnold refused to give up, moving a single cannon around the outskirts of the fort to give off the illusion of a full invading army. Amazingly, they were able to hold until spring.
Then, with the arrival of 4,000 British troops under the command of Major General John Burgoyne, Arnold was really left with no further choices.
He officially surrendered and retreated in June of 1776. The invasion of Canada had failed.