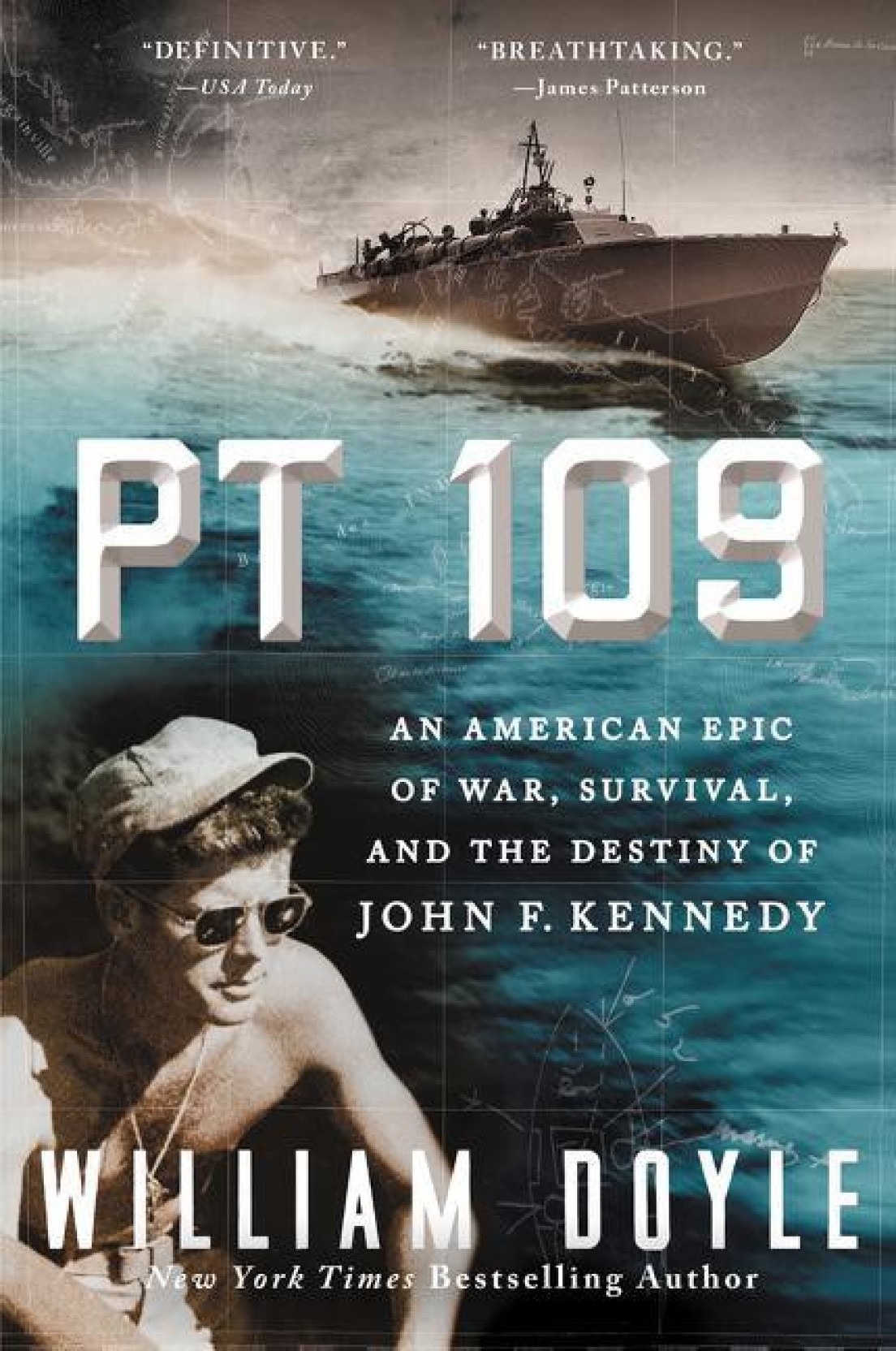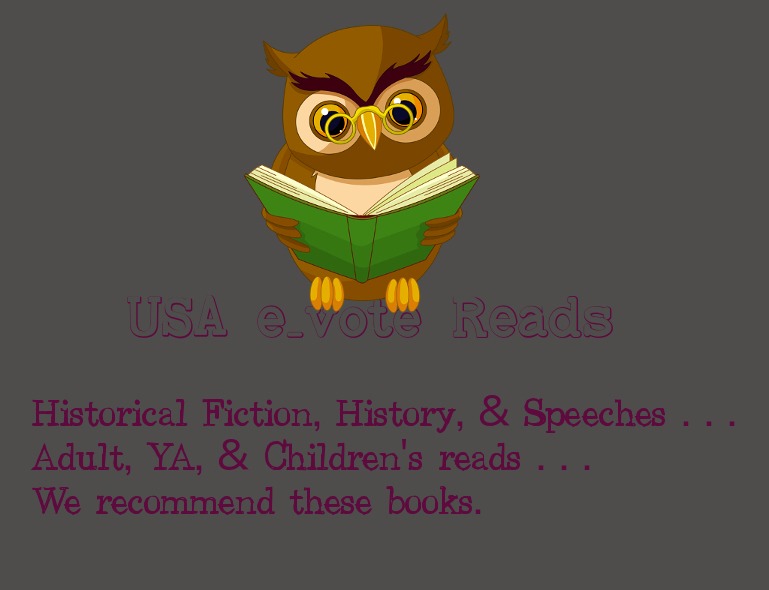 PT 109
For the last official USA eVote Reads post of 2018 (expect a special post on the 31st) we feature a History Series featured book – or at least the story! This will be a relatively short post, since we tell the story in our WWII section and there's no need to repeat it here.
Our last post featured a story from 75 years ago – this story, too, took place 75 years ago. Both stories were miracles.
Summary (official):
A thrilling, moment-by-moment account of one of the most famous events of World War II–the sinking of PT-109 and John F. Kennedy's heroic actions that saved his crew–and a fascinating examination of how that extraordinary episode shaped the future president's life.
At 2:00 a.m. on the moonless night of August 2, 1943, U.S. Patrol Torpedo boat PT-109, captained by Lieutenant John F. Kennedy, was struck by the Japanese destroyer Amagiri near the Solomon Islands. The American ship was cleaved in two and rocked by an explosion; two crew members died instantly; the remaining eleven survivors clung to the sinking wreckage, adrift in enemy waters. Despite injuring his back, Lt. Kennedy–towing a severely burned sailor by the strap of a life jacket–led his battered and exhausted men on a harrowing three-and-a-half mile swim to a tiny uninhabited island. Desperate for food and water, Kennedy set off on a solo reconnaissance mission, scouting two larger islands two-and-a-half miles away. Discovering water and coconuts, he returned for his men. For six days they lived off coconuts and kept out of sight of passing Japanese patrols until they were rescued.
Drawing on new information from the American rescuers and recently released archives in both Japan and the U.S., PT-109 recounts this event in breathtaking detail and explores the incident's remarkable aftermath on JFK's life and legend. William Doyle reveals that, while the incident transformed JFK into a "war hero" and helped propel him to the U.S. Senate and the White House, the wounds he suffered during that harrowing week continued to haunt him, physically and psychologically.
The story of the PT 109 tells JFK's harrowing ordeal in the South Pacific in 1943. It tells about the Japanese destroyer that cut his boat in half. And it tells the story of his rescuers. PT 109 gives a moment-by-moment, detailed account of the whole adventure.
Kennedy was already in naval officers training before Pearl Harbor – he and his older brother Joe enlisted for the navy. And while Joe flew planes for the navy, Jack was desperate to drive PT boats. Or really anything that would allow him to see action instead of being stuck behind a desk for the duration of the war.
After training, Kennedy was posted in the Solomon Islands, under the command of General MacArthur – who would later advise him in such matters as the Bay of Pigs and Vietnam. One night, while out on patrol, thanks to the darkness and the confusion, the PT 109 was separated from the rest of the fleet. Suddenly, out of nowhere, a Japanese destroyer loomed ahead of them. Before Kennedy could react, the destroyer and sliced his little boat in half!
From there on out, Kennedy was tasked with making sure that his crew was safe and rescued.
PT 109 tells that story – and an incredible story it is!
Like Charlie Brown, over Germany in December 1943, in August of 1943, John Kennedy was saved from the gripes of death. Both were miracles. And both stories are worth reading.
If you are looking for another incredible WWII story – and one that happened to a president at that – than this is the book for you! Or, if you're just looking for another good Kennedy read, this is also the book for you! PT 109 tells the story of Kennedy before he became president – before he was destined to become president. Brother Joe was still alive and JFK was just fighting for his country, like every other young man his age.
Genre: History
Era: 1940s
Featured in PT 109: The Story of a Miracle
Goodreads: PT 109: JFK's Night of Destiny