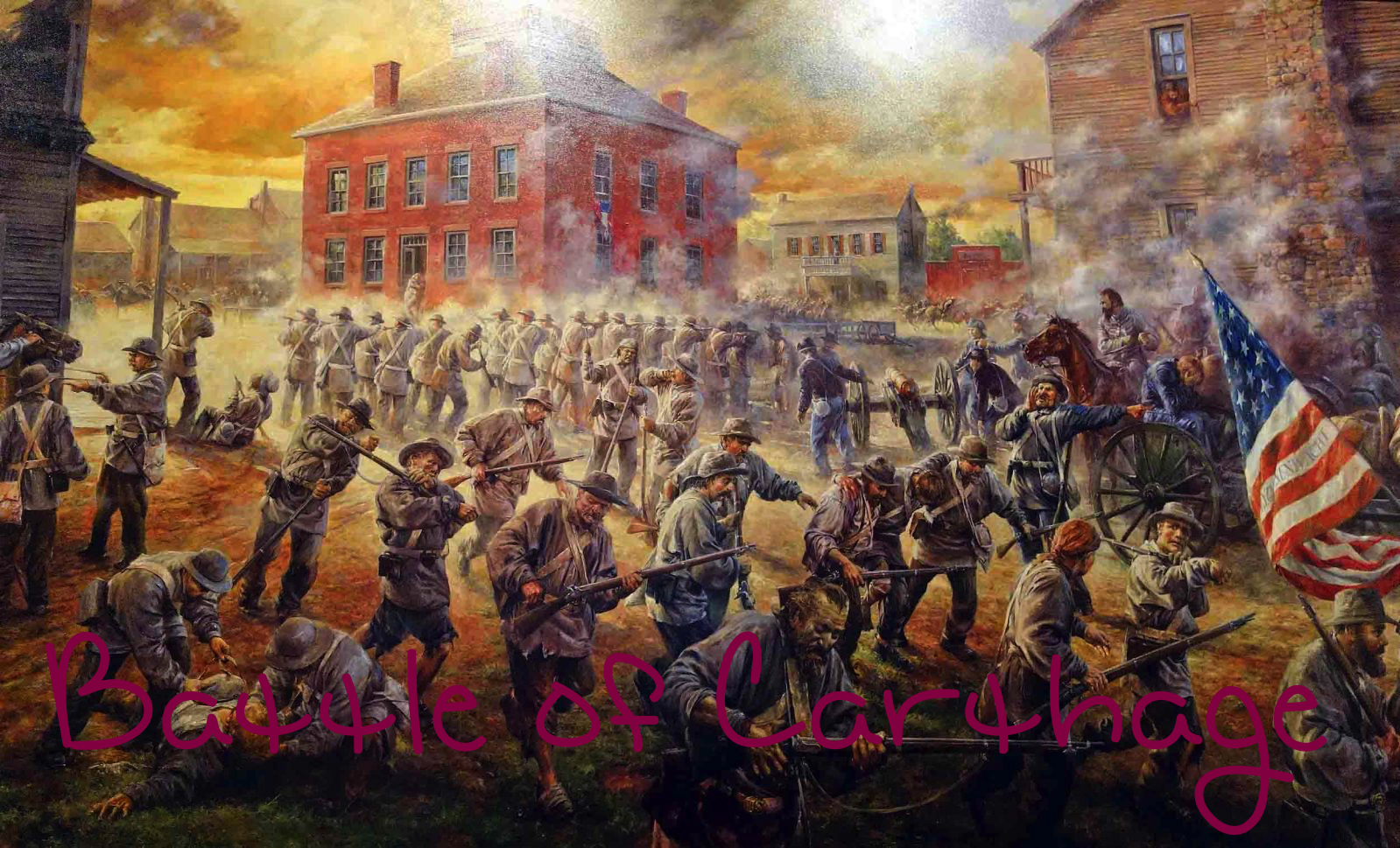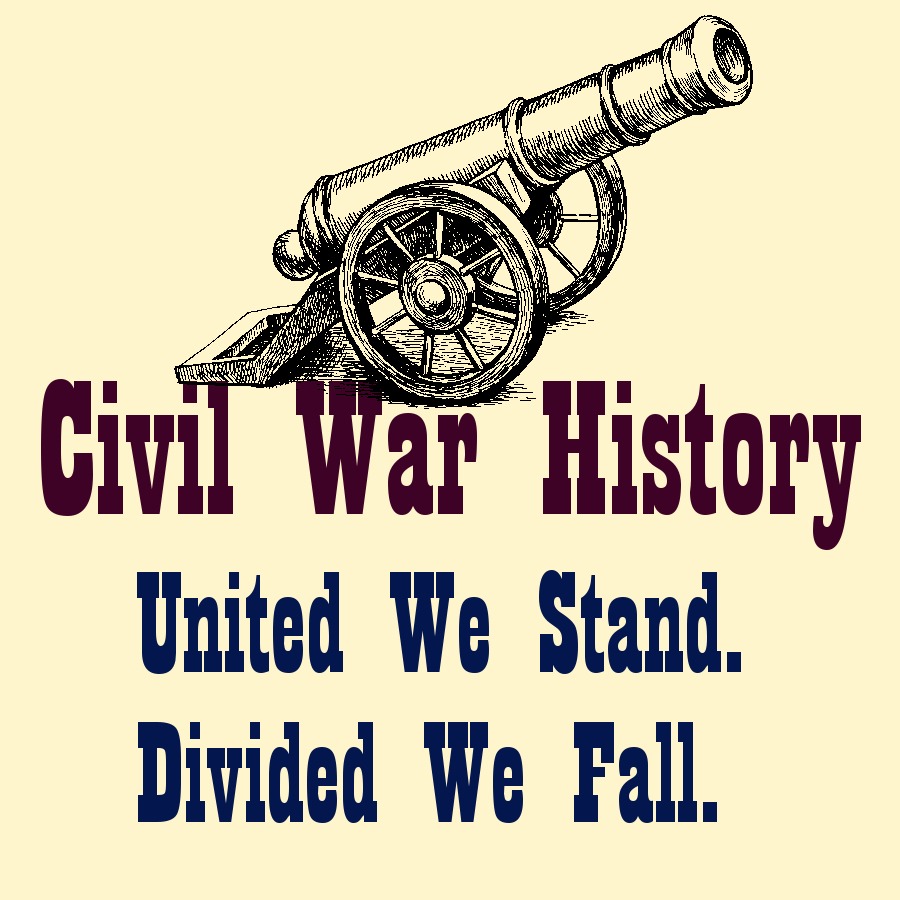 Battle of Carthage
After the Battle of Fort Sumter, Missouri was deeply divided. The Missouri State Guardsmen, some 6,000 men commanded by Confederate Governor Claiborne Jackson and Colonel Sterling Price, were poorly equipped. Then there was the 1,000 Union German-Americans commanded by General Franz Sigel.
As a result of this, "Missouri was the scene of some of the most bitter partisan fighting during the war" (Source).
On July 5, 1861 in Carthage, MO was the first full-scale battle of the war. The Battle of Carthage also marks the only time that a sitting U.S. Governor would led troops into battle, as did Missouri Governor Jackson. See, after the capture of Fort Sumter, President Lincoln had called for each state to rise a particular number of men for the Union Army, hoping for an army of 75,000 men in total. But Missouri, already planning to secede, refused. Or, at least, Governor Jackson did. General Nathaniel Lyon, commander of the St. Louis arsenal, however, followed the president's orders.
"First, Lyon chased Governor Jackson and his contingent of the Missouri State Guard from Jefferson City, and pushed them on south after a brief skirmish at Boonville, Missouri. Then as he pursued Jackson, he sent troops under other commanders to cut off Jackson's path south to Confederate Arkansas" (Source).
However, Sigel had plans of his own. Oh, he started off following Lyon's orders, but upon discovering that General Sterling Price, commander of the Missouri State Guard, had left Lexington, moving South, Sigel decided to move South as well. At the same time, Confederate General Ben McCulloch was moving North to the Arkansas border. Sigel's great plan was to first "cut Price off at Neosho, Missouri, scatter his troops, and then turn north to take on Governor Jackson" (Source). But, he was too late at Neosho. Price had already met up with McCulloch. He did, however, have luck in meeting Jackson in Carthage. Here, "Sigel camped with approximately 1,000 loyal Missouri infantry and artillerymen" (Source).
The next morning, on July 5th, Jackson, fully aware of Sigel's men camping out nearby, lined his men up along the ridge north of town. The infantry and artillery were placed in the center, with the cavalry "taking up positions on each flank" (Source). Another 2,000 unarmed volunteers were sent to the rear.
[Below: Battle of Carthage]
Before Sigel could even reach Jackson's men, though, they came upon J.O. Shelby's cavalry, who rode between Sigel's two forces. The point of the action was to cause Sigel's men to waste ammunition and powder. Pushing through Shelby's line, Sigel opened battle with Jackson, each firing artillery.
About this time, Jackson sent his 2,000 unarmed men into the woods. Sigel, seeing these men, began to worry that they would soon be attacked from the rear, as well. He had no idea that these men were unarmed.
So, Sigel did the only thing he thought he could do: Retreat.
But, he did so with full artillery and skillful maneuvering.
"While one battery would hold the enemy in check, another would be placed at the most advantageous position in the rear, where it [the first battery] would withdraw behind it to repeat the manuver. Several times during the day the batteries were cunningly masked, and the enemy rushed up to the muzzle, to receive the death-dealing discharge full in the faces" (Source).
The Confederates were able to cut off Sigel's retreat, but Sigel was still able to break through their disorganized lines. Reaching Carthage, he managed to hold it until nightfall.
Under the cover of darkness, Sigel and his men escaped to Sarcoxie.
Despite the fact that Sigel did retreat, Jackson's men were unable to "dislodge or destroy Sigel's force" (Source). Ultimately, both sides would claim victory.
It is estimated that that the Union suffered 44 casualties & injuries, while the Confederates suffered 200 casualties & injuries.
[Below: Gen. Sigel's men encounter Gen. Jackson's men]
Up Next:
Battle of Rich Mountain