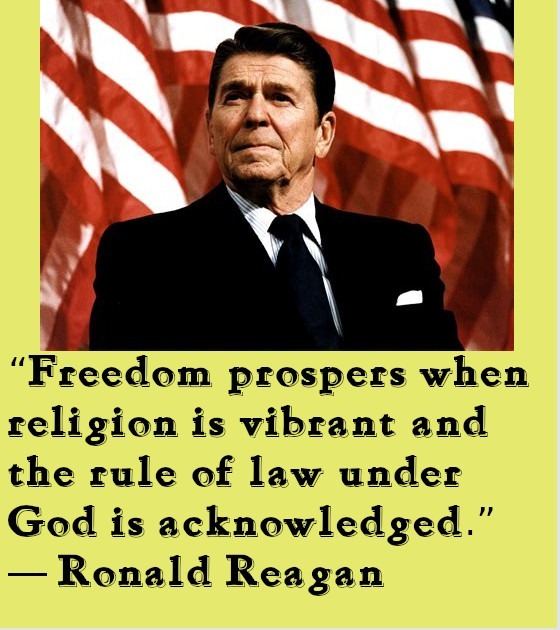 Vision of Heaven
I think all Christians believe the number of the beast points back to creation. The sad part is, most Christians say that 6 points to man, who was formed by God on the sixth day and stop there. John called it the number of the beast twice. The number points to the devil. Men took the number of the beast and made it point to a man. By rule a symbol always points to something far greater. Not the other way around. Every aspect of the spiritual lesson is lost whenever the interpretation of a symbol is reduced.
What does the Bible tells us about the devil stopping at 6? The devil stopped at man's creation. The devil's influence stopped at mankind because the devil is restricted to influencing mankind. The devil's power is limited to mankind. When we look at the proper sequence in scripture, Adam was not given the ability to reproduce until after creation week. The devil has no reproductive powers. He was stopped on the sixth day. The devil remains limited by the sixth day in more ways than we can imagine.
The devil does not enter into God's rest. The devil has no part in God's covenant. None of them. The devil has no meeting place with God. The devil doesn't have the Spirit to communicate with. The devil has no place in front of God's throne. Which brings up a number of questions. How could Satan live in Heaven, experience Heaven, then turn the world so far away from Heaven? Yes Satan did experience Heaven.
You were in Eden, the garden of God; every precious stone adorned you: ruby, topaz, emerald, chrysolite, onyx, jasper, sapphire, turquoise, and beryl. Gold work of tambourines and of pipes was in you. In the day that you were created they were prepared. You were the anointed cherub who covers: and I set you, so that you were on the holy mountain of God; you have walked up and down in the midst of the stones of fire. You were perfect in your ways from the day that you were created, until unrighteousness was found in you. (Eze 28:13-15).
Lucifer was a covering angel. One of two angels in direct contact with the Ark and God's law. Lucifer was right there in front of God's throne. Satan experienced all the glory and power of God's throne. And then he turned his back on God and Heaven.
Before anyone can understand the number God gave that beast, we have to understand what that number points to, and understand what it means to stop short of God's rest and God's throne. We have to look back at Lucifer's experience in Heaven. We have to visit God's throne and Heaven to see what Satan gave up to understand why he initiated changes here on earth to keep us as far away from God's throne as possible. Then and only then can we begin to understand how and why Satan introduced his concept of a perfect world to earth.
We can begin by looking at a long list of things this world has that do not exist in Heaven. Satan's plan is to introduce a better system, a better government, and better way of life here on earth compared to what God created in Heaven. Humans often think this world is paradise based on the fact, they have nothing to compare it to. God gave us an example here on earth. As a matter of fact, many examples. North Korea is the example that exists in our generation.
First, as noted above, even if only at the level of North Korean folk religion, it's not only American Christians who attribute divine powers to the Kims; ordinary North Koreans regularly do so as well (as North Korean defectors readily attest).
https://dotheword.org/2014/05/26/do-north-koreans-worship-kim-il-sung-as-god/
A North Korean defector who lived in the country until she was 15 has described how she was brought up to believe that leader Kim Jong-il was "a god" who could read her thoughts.
Yeonmi Park, now 20, said she was brainwashed through propaganda "24/7" and was constantly aware of people around her being made to "disappear".
https://www.independent.co.uk/news/north-korean-defector-says-she-believed-kim-jong-il-was-god-who-could-read-her-mind-9251983.html
North Korea is a living example showing how a society can be cut off, restrained, and convinced anything is true. The self proclaimed god of North Korea was able to brainwash the majority of its population into believing they lived in paradise. Even though the opposite is quite true. Kim was able to convince people living in the most impoverished conditions they were experiencing paradise. That example exists for a reason. Millions of people in North Korea are suffering for a reason. To show the world an example of how self proclaimed gods can brainwash people into believing they have obtained paradise and there is no reason to look for anything better.
The devil does that to this world. Billions of people spanning generations were convinced, nothing better existed beyond the world that existed around them and what the devil allowed them to have. Look around at the world today. This world is over flowing with things that have never and will never exist in Heaven. Satan works to develop and distribute those fake visions of paradise to keep minds focused on obtaining the riches of this world in exchange for a vision of God's Heaven.
Today Satan offers trinkets such as cars and cell phones to give people the impression they are in control and living a full and complete life. There will be no cars in Heaven. Heaven is the only place where eternity exists. We will walk from place to place in bodies that will not wear out or tire. In Heaven we will not be restrained or pressured by time. Look at cars today. People speed along to make up time. Schedules place people under considerable pressure. People break laws, place others in danger, mane, wound, and kill people in the effort to make up time. We won't have any of that in Heaven. Cars come with alarms, door locks, and endless safety features. Heaven has no locks on doors. Heaven is filled with people who are trustworthy and honest. There are no clocks to beat. Those pressures do not exist in Heaven. People can leave their homes with no worries to follow them. We will meet people along the road too happy to meet, feed us, and offer a place to sleep. Heaven has no fears or reasons to mistrust people. Our supermarket is outside our door. Trees offer free nuts and fruits. There is no reason to cut down trees to burn for heat. The weather is always mild and enjoyable.
On the other hand, those cars come loaded with taxes. Sales tax, transfer taxes, licenses, fees, gasoline taxes, tire taxes, and loads of hidden taxes. God never taxed a thing. Taxes are an invention of the devil. Part of his number. All of those taxes point to one thing – control.
People think they've obtained a slice of freedom, wisdom, and paradise with their cell phone. Quite the opposite is true. God has communication systems that make cell phones appear primitive. This world had to exist for over 6000 years without cell phones. God's communication through His Spirit existed long before this earth was created. It still exists today. Satan is trying his hardest to make us forget about God's Spirit, his way of communicating, and His concern for us. Cell phones are loaded with costs. The cost of the phone, monthly plans, taxes, charges for minutes, data usage, and other costs. God never charged anything for His Spirit. But Satan needs to charge for his services. It is part of his control.
Everything Satan offers requires factories, managers, owners, and bosses. Another part of Satan's plan to control. Satan invented classes. We have the elite class, the working class, the middle class, the poor class, and forgotten classes. Satan developed a tier system to control the human race. Tier systems exist in every form of government. Tier systems exist in monarchies, democracies, republics, and every variation of marxism, socialism, and communism. Take a moment to ask yourself why. Because there is not a form of government in this world that was not created by Satan and is not controlled by Satan. Any attempt to teach and preach anything else is a trick by Satan in an attempt to conceal himself.
There are no tier systems in Heaven. There never have been and there never will be. People may say, "there are twenty four elders at God's throne, and other examples of angels and other beings at God's throne on different levels." What did those angels tell John?
And I, John, saw and heard these things. And when I heard and saw, I fell down to worship before the feet of the angel showing me these things. Then he said to me, Behold! See, do not do it! For I am your fellow-servant, and of your brothers the prophets, and of those who keep the Words of this Book. Do worship to God. (Rev 22:8-9 MKJV).
We are all equal in God's eyes. We are all equal in Heaven. Today in 2021 Satan is still pointing out differences in equality, differences in color, income, race, working classes, and every class he could think of. Satan invented those classes to use against us. Satan has done everything in his power to stop communication with Heaven and obscure every vision of Heaven because Satan does not want this world to see the equality that exists in Heaven. If this world could see God's equality, Satan would loose his power. Satan would loose the control he has worked so hard to gain.
The scriptures stopped Satan at the sixth day. The author of Hebrews explained why Satan stopped at the sixth day,
For He spoke in a certain place of the seventh day in this way: "And God rested the seventh day from all His works." And in this place again, "They shall not enter into My rest." Since then it remains that some must enter into it, and since they to whom it was first preached did not enter in because of unbelief, He again marks out a certain day, saying in David, "Today," (after so long a time). Even as it is said, "Today, if you will hear His voice, harden not your hearts." For if Joshua had given them rest, then He would not afterward have spoken of another day. So then there remains a rest to the people of God. For he who has entered into his rest, he also has ceased from his own works, as God did from His. Therefore let us labor to enter into that rest, lest anyone fall after the same example of unbelief. (Heb 4:4-11 MKJV).
The author of Hebrews summed up why it is so important to understand why Satan held himself to the sixth day and why he plans on restricting this world to the sixth day.
For the Word of God is living and powerful and sharper than any two-edged sword, piercing even to the dividing apart of soul and spirit, and of the joints and marrow, and is a discerner of the thoughts and intents of the heart. Neither is there any creature that is not manifest in His sight, but all things are naked and opened to the eyes of Him with whom we have to do. Since then we have a great High Priest who has passed into the heavens, Jesus the Son of God, let us hold fast our profession. For we do not have a high priest who cannot be touched with the feelings of our infirmities, but was in all points tempted just as we are, yet without sin. Therefore let us come boldly to the throne of grace, that we may obtain mercy and find grace to help in time of need. (Heb 4:12-16 MKJV).
The Book of Hebrews ties in understanding God's word to God's throne. Common sense tells us, we cannot hope to understand God's Word without God's presence, counsel, and guidance. God's Word is one of the most important connections we have with Heaven. One of the most important factors we have to gain a proper vision of Heaven. The other factor is, a direct connection with God's throne. To gain a reliable and accurate vision of Heaven we need both.
We should have our own personal visions of Heaven. We have no way of knowing how complete each vision will be. We will have to wait to get to Heaven before we see what we missed, and what details we may have over estimated. But to get together and share is part of that building process we see in God's household here on earth.
To me Heaven is a place of total trust. There are no locks on any doors. There is no reason for locks or security. God is our security. Jesus gives us a place to live.
Let not your heart be troubled. You believe in God, believe also in Me. In My Father's house are many mansions; if it were not so, I would have told you. I go to prepare a place for you. And if I go and prepare a place for you, I will come again and receive you to Myself, so that where I am, you may be also. And where I go you know, and the way you know. (Joh 14:1-4 MKJV).
We're supposed to know where Heaven is what have an idea of what it looks like. The only one capable of describing the place prepared for us in Heaven is the One building that place for us. Jesus.
Jesus walked with people. Jesus talked with people. Jesus tried to explain those details to people. But the lessons from Heaven were intercepted by Satan, re-translated, then fed to mankind over generations. That never stopped Jesus from breaking those barriers wherever He could.
Your place in Heaven is custom designed by Jesus and includes everything you need. It is all mortgage free and tax free. On earth we are chained to our homes by mortgages, rent, and taxes. Not to mention constant repairs and maintenance. All of those are distractions designed by the enemy to keep our minds off our true home in Heaven.
All the food we need is outside our front door. There are no supermarkets in Heaven. So there is no need to staff those types of places with people like to devil does to create a class of working people. There will be no farmers by trade. God is in control. There will be no pesticides, weed killer, or machines to plant and harvest. Those are all inventions by the enemy to spread fear, and give this world a false sense of control.
Any of us can decide to visit a friend or relative days away. We can walk. There is never any danger of being mugged or robbed in Heaven. All our journeys will be safe. All the food and water we will need will be along side the road. Weather will always be mild. God and Jesus will be with us every step of the way. Time will never be a restraint. We can visit a son, daughter, mother and father for 100 years and still have an eternity to look forward to. We will be in a paradise we cannot imagine.
We will see forests like we never imagined with nuts and fruits that taste like we've never tasted before. We will see fields of flowers in colors like we've never experienced here in earth. Can you imagine the scents? Fields of grass will seem to go one forever. The grass will be softer. There will never be any risk of cutting ourselves on a sharp blade of grass or picking ourselves on a thorn. They will not exist in Heaven. Even the grass will shimmer in the sun like we never imagined. Fields of grass will make the shimmer of gold and silver pail in comparison with what Jesus has in store for us.
Has Jesus shown you the shimmering pools of water with gems stones of every variety sitting at the bottom of that crystal lake? Has Jesus introduced you to the animals. Every variety of animal with no fear of men. Even the animals will teach us new lessons in trust and lessons about how the earth was originally created. We will witness the recreation of this world first hand. It will be something we will never forget.
Satan stopped at the creation of mankind because that is where he has chosen to exist. Satan thrives on focusing on mankind and the burdens and lies he inflicts on us. Satan's goal is to build a better society than what God offers. Satan has seen the world God has to offer. Satan has lived in that world. Satan knows no matter how hard he tries, he cannot give us one tenth of what God offers. So Satan does his best to obscure and hide that vision of Heaven from us. The only thing Satan can do is make us fall far shorter than where he landed when he was thrown out of Heaven and restricted to this world.